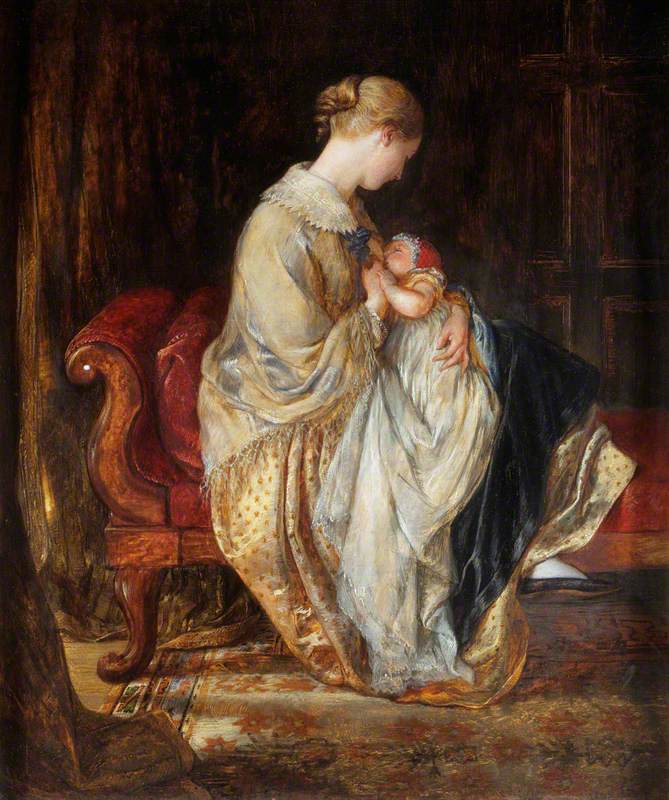 The Young Mother
Charles West Cope (1811-1890)
1845
30.5 x 25.4 cm.
Collection: Victoria and Albert Museum
Accession no. FA.53[O]
Gift from John Sheepshanks, 1857
A shaft of morning sunshine illuminates the mother gazing tenderly down as she nurses her infant daughter. [Commentary continues below.]
Click on the image to enlarge it, and mouse over the text for links.
Breastfeeding, Wet Nursing, and Feeding "by Hand", by Jessica Cox
Reproduced from Art UK and discussed for research purposes by Jacqueline Banerjee.