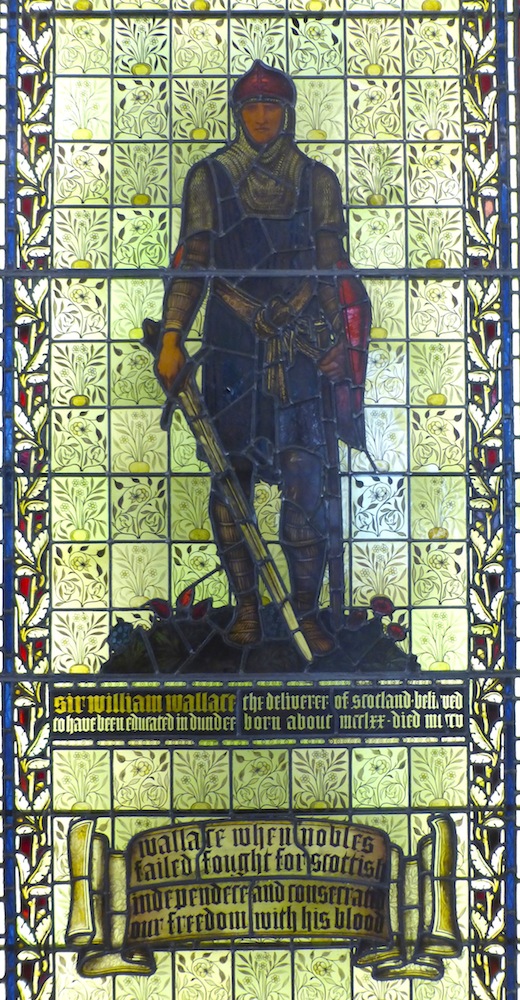 William Wallace
Sir Edward Burne-Jones
Manufacturer: Morris & Co.
1889
The McManus: Dundee's Art Gallery and Museum, Scotland
William Wallace is traditionally believed to have gone to school in Dundee, fleeing the town after killing its English Governor, and coming back to lay siege to the English at Dundee Castle. He then took part in the Battle of Stirling Bridge. After his victory there, the English quickly surrendered. The inscription expresses gratitude to him: "Wallace when nobles failed fought for Scottish independence and consecrated our freedom with his blood." The window comes from the old Town House (or Town Hall), Dundee. This was extended in 1872, and the windows commissioned later in the next decade. The building was demolished in 1932. [Click on the image to enlarge it, and mouse over the text for links.]
Text and photograph by Jacqueline Banerjee, the photograph reproduced here by kind permission of the McManus.