Click on arrow to hear the song performed by Derek B. Scott, Professor of Critical Musicology, University of Leeds, to his own piano accompaniment.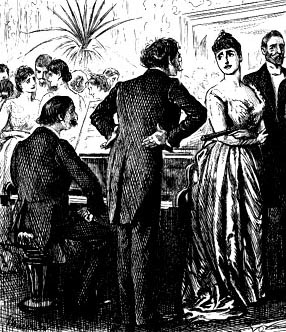 Professor Scott explains that L. Joseph Ascher was a Dutch-Jewish composer who became a cantor in London, and composed mainly piano pieces rather than songs. Nevertheless, this song was his most popular composition. Although it is a passionate love song, it was acceptable in the middle-class home because its narrative makes clear that Alice dwells "amid the star shine," and is no longer on earth. Towards the end of each of the two verses, the piano takes the melody that originally carried the song's title words, while the singer holds sustained notes in harmony.
Bibliography
Scott, Derek B. The Singing Bourgeois: Songs of the Victorian Drawing Room and Parlour. 2nd ed. Aldershot, Hampshire; Burlington, VT: Ashgate, 2001.
---
Created 7 May 2015