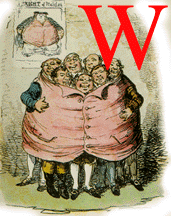 e are pleased to announce that the fourth London Stage and the Nineteenth-Century World conference will be held in person – with provision for online contributions - at New College, Oxford, from 6 – 8 April 2022.
The conference will feature keynote addresses by Tiziana Morosetti (Goldsmiths, University of London) and Sos Eltis (Oxford). There will also be a launch event for Part II of the digital calendar of performances on the nineteenth-century London Stage.
We welcome contributions on all aspects and forms of theatrical practice in – or related to – nineteenth-century London, from plays and operas to pantomime and puppetry. The 'London stage' should be interpreted as inclusively as possible, including such topics as criticism, dance, scenography, genre, theatrical technology, colonial politics, and the staging of the natural environment. Papers on sources, collections, and theatrical materials are also sought.
More details can be found here: https://www.new.ox.ac.uk/london-stage-nineteenth-century-world-iv
Proposals should be submitted to Jacqui.julier@new.ox.ac.uk by Wednesday 22nd December 2021.
---
Last modified 17 November 2021