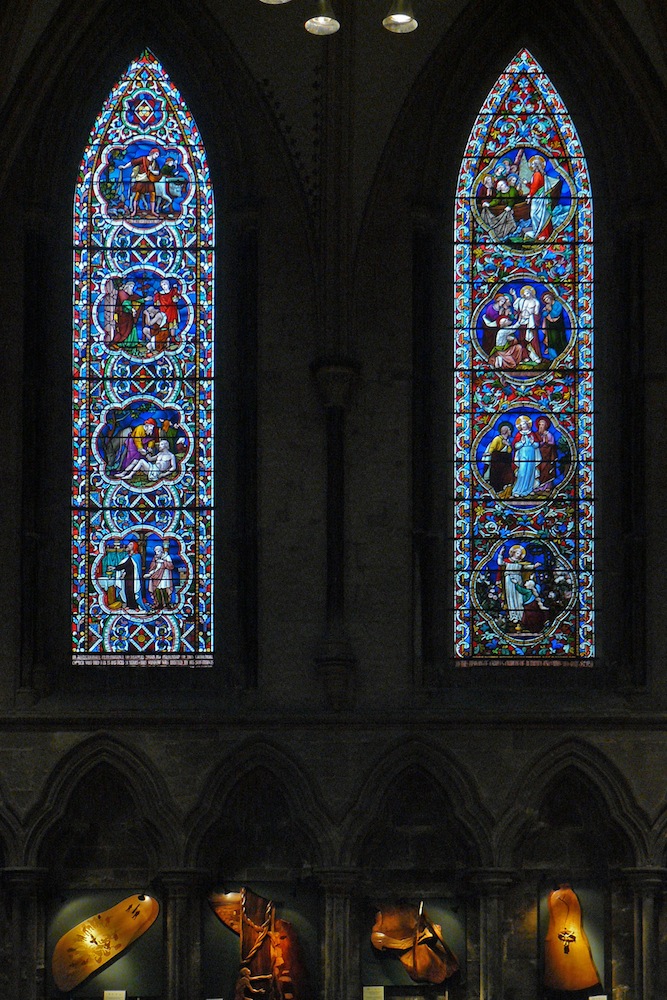 Left: Whole window. Right: Window in its setting in the nave.
This window by Ward and Hughes also dates from the mid-nineteenth century, and is adjacent to the Sower window in the north aisle of Lincoln Cathedral. It is also on the same pattern, but instead of parables, shows Christ with his disciples, and with Mary Magdalene, after rising from the tomb. The lowest one is the "Noli me tangere" scene after Mary Magdalene meets the risen Christ in the garden. The top one shows Jesus appearing to the disciples at the shore (John 21,1). The photograph on the right shows the blind arcading that runs around much of the cathedral's outer wall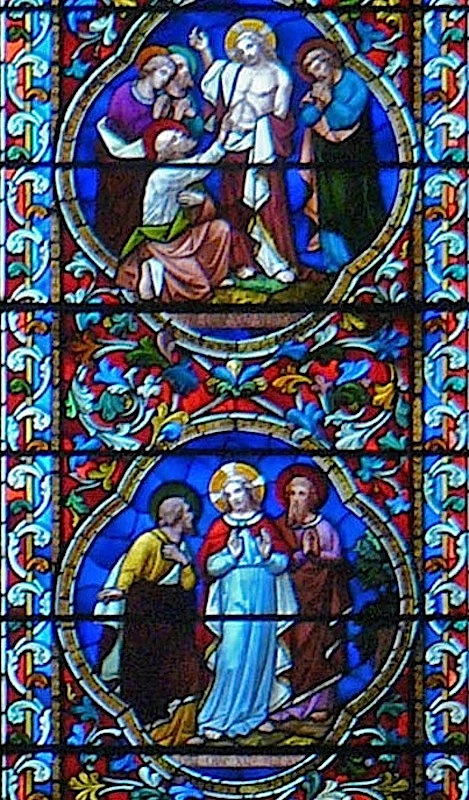 In the closer view of the middle two roundels, shown on the right here, Jesus is seen (below) on the Road to Emmaus, and (above) surrounded by the wondering disciples, with doubting Thomas, who reaches up to touch his side, needing proof that he has risen ("reach hither thy hand," John 20, 27). These matching windows are brilliant with colour, and include several shades of blue, from the deepest to pastel.
Photographs by Colin Price, reproduced here by kind permission of the Dean and Chapter of Lincoln Cathedral. Text by Jacqueline Banerjee, with help from Colin Price. [Click on the images to enlarge them.]
Related Material
Bibliography
"Cathedral Church of St Mary and Cloisters and Chapter House and Libraries: List Entry." Historic England. Web. 26 November 2017.
---
Created 26 November 2017