Charles Hardgrave (1848-1920) was born in York, where his father Michael was a coppersmith in Fossgate. John Knowles tells us that in 1867 the young Charles
won a scholarship at the National School of Design, South Kensington (now the Royal College of Art), with a design for a five-light window. In 1871 he entered the studios of Messrs. Powell of Whitefriars and supervised for them the mosaic in St. Paul's after Raphael's "Disputation," and the reredos of Clifton College Chapel after Holman Hunt's "Finding of the Saviour in the Temple" whilst the mosaics in All Souls' Church, Hastings, were from his designs. He was a fine colourist and frequently exhibited at the Royal Academy designs for mosaics and glass. Probably his most successful windows were the great north transept windows in Bristol Cathedral, the east window of Romsey Abbey, and the east window of the church of St. Edmund King and Martyr, Lombard Street. He died in August, 1920. [45]
Knowles gives Hardgrave's year of birth as 1850. However, there is no birth record for anyone of that name in York that year. The closest was born there in 1848 (see FreeBMD). This tallies with the age of death (72) given for a Charles Hardgrave who died in Wandsworth, London, in 1920 (the year given by Knowles). English Heritage gives his dates as 1848-post-1920 (e.g see "Parish Church of St Chad's), which suggests that 1848 is correct and that some of Hardgrave's work dates from 1920, but none later than that. He must have been working right up until the time he died. — Jacqueline Banerjee
Works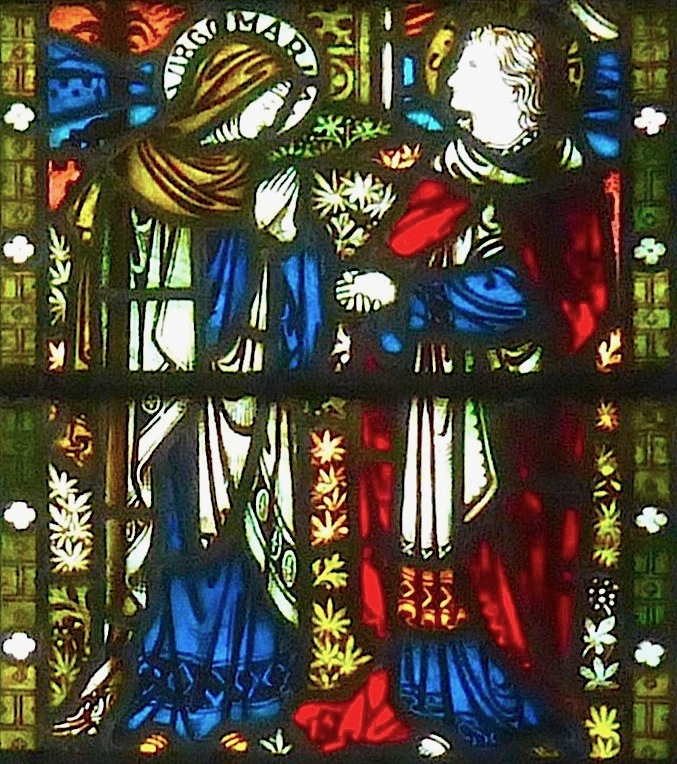 References
FreeBMD. Web. 2 August 2014.
Knowles, John A. "Glass Painters of York." Notes and Queries. No. 197 (12th Series), 21 January 1922. 44-45. Internet Archive. Uploaded by Robarts Library, University of Toronto. Web. 2 August 2014.
"List entry: Parish Church of St Chad, St Chad's Road." English Heritage. Web. 2 August 2011.
"Powell's Opus Sectile Locations." Compiled by Dennis Hadley. Tiles and Architectural Ceramics Society. Web. 2 August 2014.
---
Last modified 2 August 2014