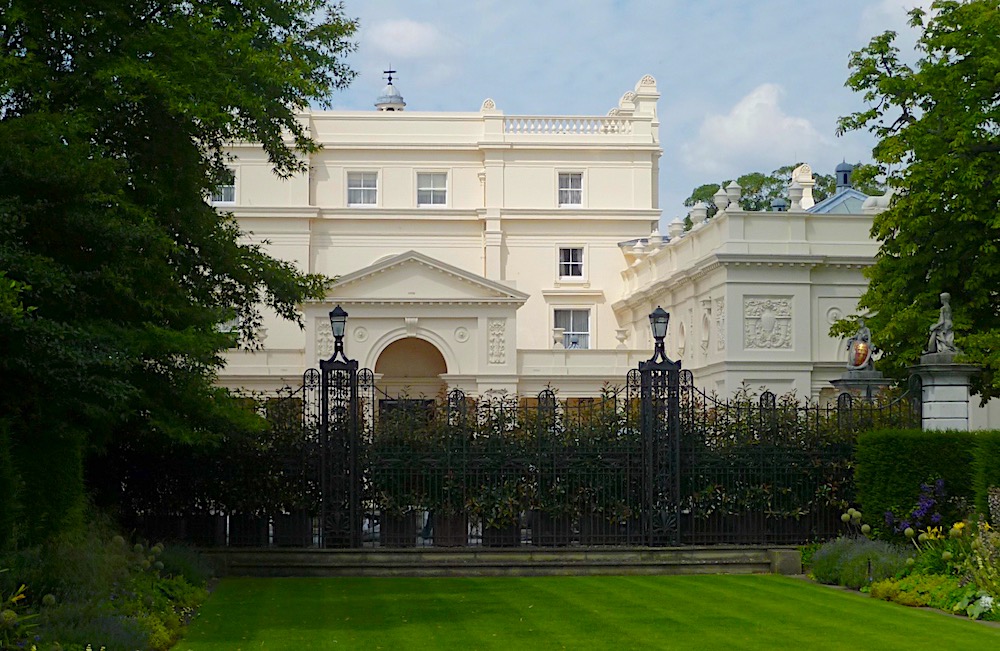 St John's Lodge and Gardens, Regent's Park. The lodge was built by John Raffield (fl. 1770-1825) in 1818-19. The second of the Inner Circle villas to be occupied (by the MP Charles Augustus Tulk), this Grade II* listed building was originally "a small Doric villa ... in a sub-Soanic style" (Crook 123). But it evolved into something grander. When the Duke of Wellesley took the house, he employed Decimus Burton (1831-32) to improve it at the beginning of the 1830s; and when the prominent banker and philanthropist Isaac Lyon Goldsmid moved in in the mid=1840s, he commissioned Charles Barry and Ambrose Poynter (1796–1886) to extend the wings (only one of which is visible above), also to add an entrance screen and attic storey, and to redecorate the interior (see listing text).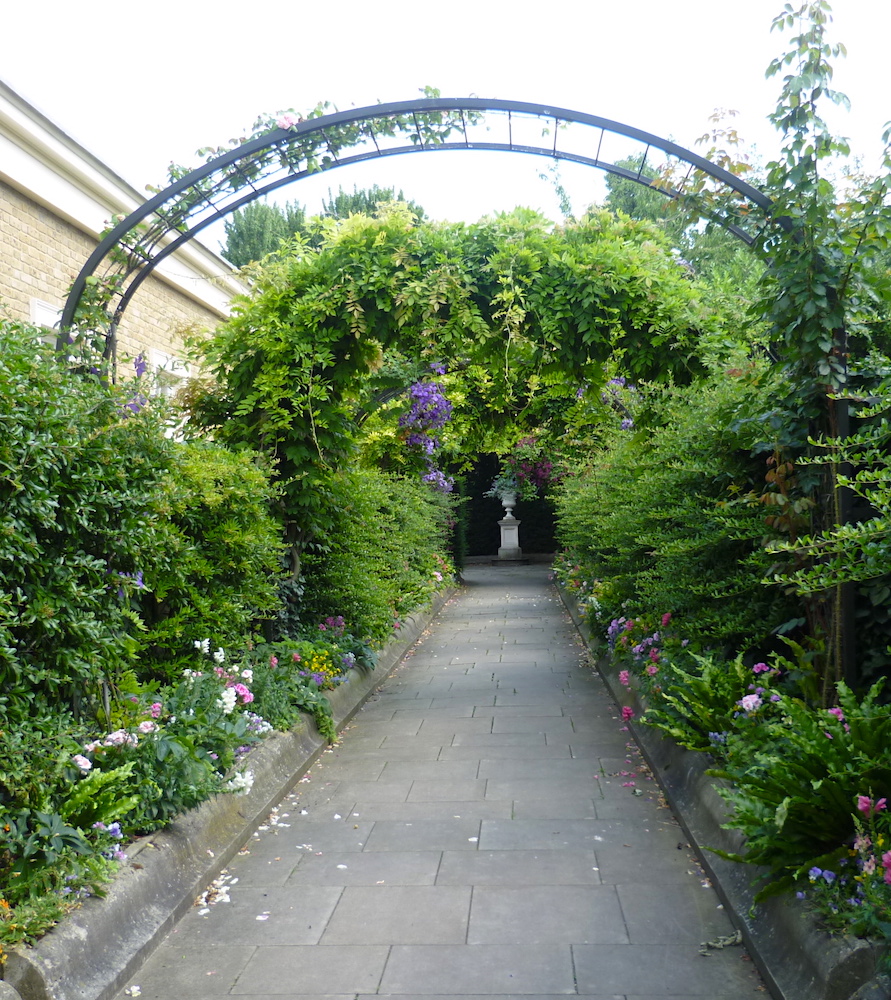 Then in 1889 the lease was taken by the 3rd Marquess of Bute — the very same wealthy landowner for whom William Burges had transformed Cardiff Castle and Castel Coch in Wales. In the early 1890s, the interior was once again redecorated, this time by H. W. Lonsdale and Robert Weir Shultz (1860-1951), the Scottish Arts and Crafts architect and designer of furniture and landscape, also much employed by Bute. More interestingly for us, since the interior is private and inaccessible, Shultz re-landscaped the gardens. These have ben restored to how his design, and are open to the public. The idea now was for "a series of compartments ornamented with sculpture and stonework.... a garden "fit for meditation" ("St John's Lodge Garden"). The centrepiece was originally a statue of St John the Baptist by William Goscombe John, completed in 1899, but this was been replaced by Henry Pegram's Hylas and the Nymph, seen from a distance here as an important element, really a focal point, of the general scheme of this part of the garden.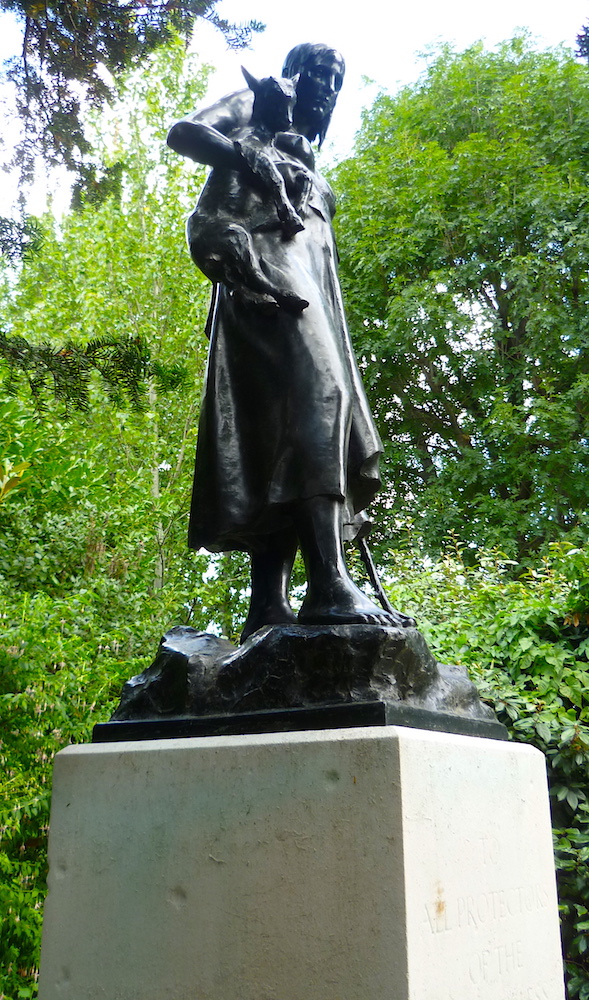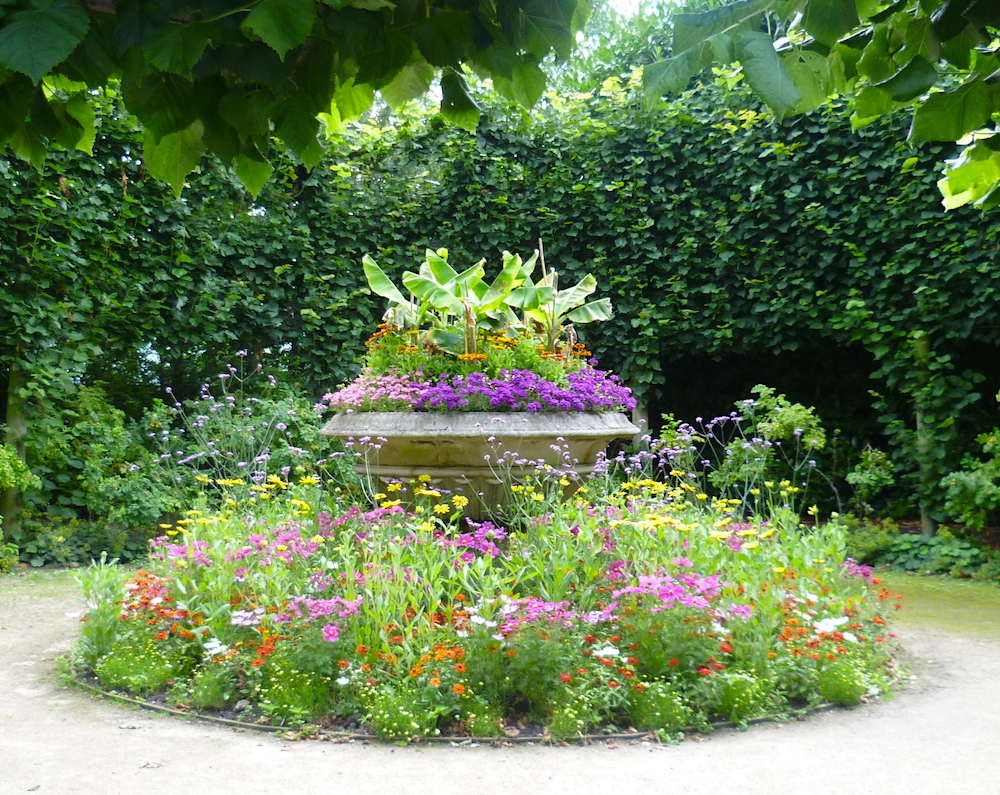 In contrast, The Goatherd's Daughter, by Charles Leonard Hartwell (1873-1951), is rather hidden away amid foliage in north part of the garden, but it is an appropriate work for such a location: Hartwell received the Royal British Society of Sculptors Silver Medal for this in 1929. By this point the villa had become the headquarters of St Dunstan's, so it was after Shultz's time (see Weinreb et al. 776), but Bute and Shultz did plan to have such work here, as well as vistas, ornamental planters and other more conventional garden features.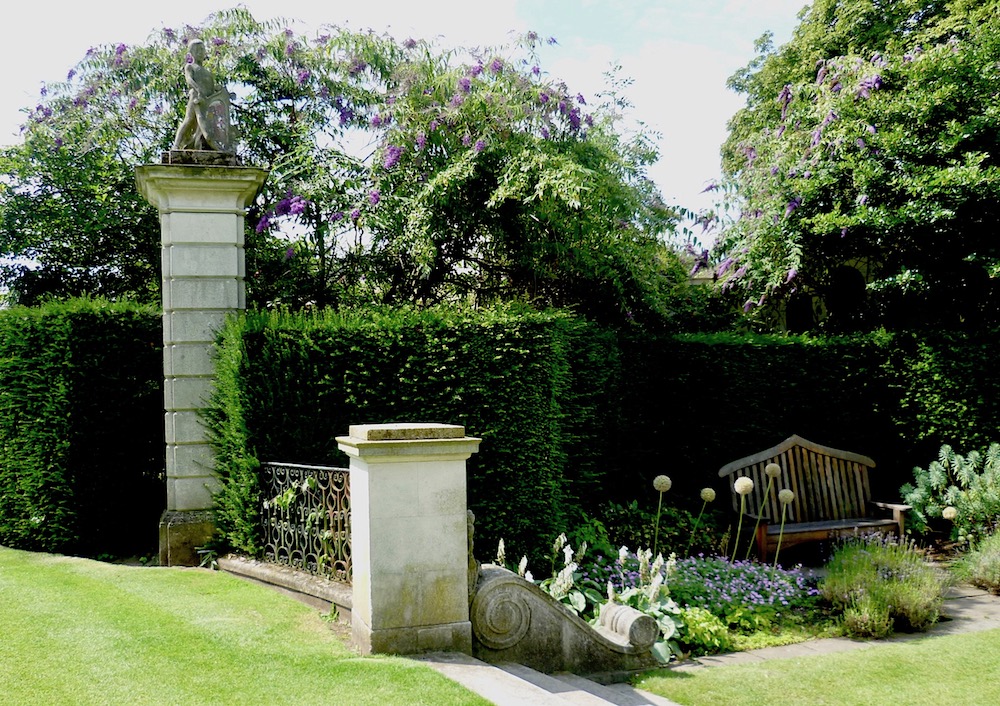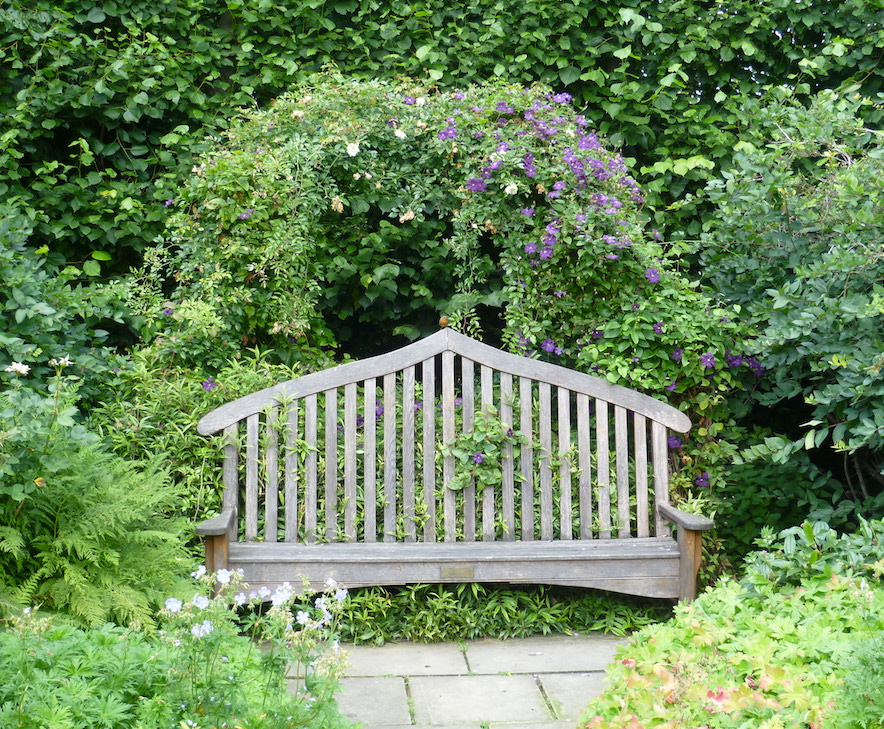 The column on the right above is one of four carrying figures of boys with shields, bearing Lord Bute's family arms three of which again were designed by Goscombe John, in 1894. Another of the classical touches which mingle with Arts and Crafts ideals here is the stone scrollwork by the side of the steps. Sited on the spot where (according to a signboard) a small temple or "nymphaeum" once stood, a bench encourages peaceful contemplation. There could hardly be a pleasanter place for it. After being used for various other purposes, St John's Lodge is now owned by a member of the Brunei royal family.
Photographs by the author. You may use these images without prior permission for any scholarly or educational purpose as long as you (1) credit the photographer and (2) link your document to this URL in a web document or cite the Victorian Web in a print one.
Related Material
Bibliography
Crook, J. Mordaunt.The Greek Revival: Neo-Classical Attitudes in British Architecture, 1760-1870. London: John Murray, 1972.
Joyner, Paul. "John, Sir William Goscombe (1860-1952), sculptor and medallist." Dictionary of Welsh Biography. Web. 28 November 2019.
"St John's Lodge, City of Westminster." Historic England. Web. 28 November 2019.
"St John's Lodge Gardens." The Royal Parks. Web. 28 November 2019.
Weinreb, Ben, Christopher Hibbert, Julia Keay and John Keay, eds. The London Encyclopaedia. 3rd ed. London: Macmillan, 2008.
---
Created 25 November 2019