Horatio Walter Lonsdale (1844-1919) was born in Mexico of British parents, and came to England in 1851 with his elder brother and widowed mother ("Architects and Artists"). They lived at the family home in Dorchester (see census transcription for Fordington, a part of Dorchester). The boy must have shown artistic promise, because he completed his education at the Royal Academy Schools, where he studied archtecture. He entered the office of William Burges in the late 1860s, staying with him as an assistant through the 1870s during his most prolific period: "Burges found him a most useful architectural artist and persuaded him to remain in his office rather than moving on to follow an independent career as an architect" ("H. W. Lonsdale"). As a result, Lonsdale assisted him in many of his major commissions (see also Horatio Walter Lonsdale 5). He was an important member of the team, working so closely with Burges that it is often hard to say how much of any given design is Burges's and how much is his — designs were often initialled by both. The process went like this: "Lonsdale was employed in drawing small sketches for stained glass from Burges's instructions. These were then turned into cartoons, probably by Weekes. Then the windows were manufactured by Saunders and Co." (Crook 101). Gualbert Saunders (1837-1923) had also been a pupil in Burges's office, so it really was a close-knit team from start to finish. The result was a fine coherence and integration of both vision and style. Later, Lonsdale developed a career as a freelance designer, often finding inspiration in the design drawings of Robert Adam, and the various architectural models, sculptures and so on housed in the Sir John Soane Museum in Lincoln's Inn Fields ("H. W. Lonsdale"). — Jacqueline Banerjee.
Works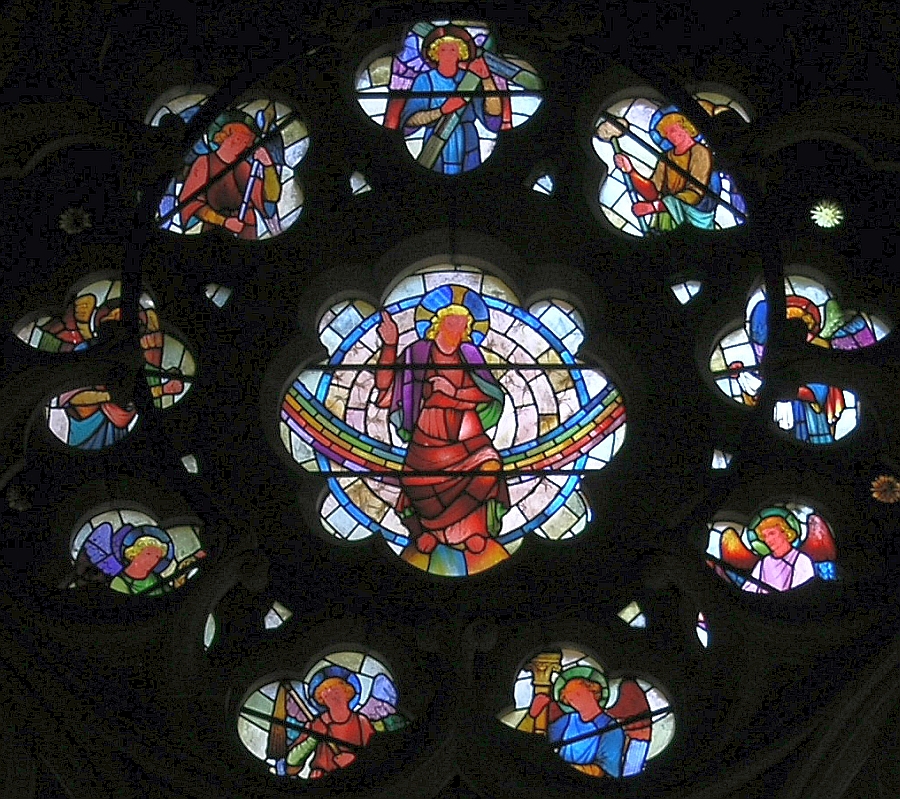 References
Crook, J. Mordaunt, et al. The Strange Genius of William Burges, "Art-Architect," 1827-1881. National Museum of Wales and Victoria and Albert Museum Centenary Exhibition Catalogue, 1982.
"Fordington" (census transcription, see under "Lonsdale"). Web. 7 Dec. 2011.
"H. W. Lonsdale (1844-1919)." Gallery Lingard: Architectural Historians. Web. 7 Dec. 2011.
Horatio Walter Lonsdale, 1844-1919: Architectural Artist (Exbibition Catalogue). London: Gallery Lingard, 1984.
"Architects and Artists: L." Sussex Parish Churches see alos "S" for some information on Saunders). Web. 7 Dec. 2011.
---
Last modified 7 December 2011