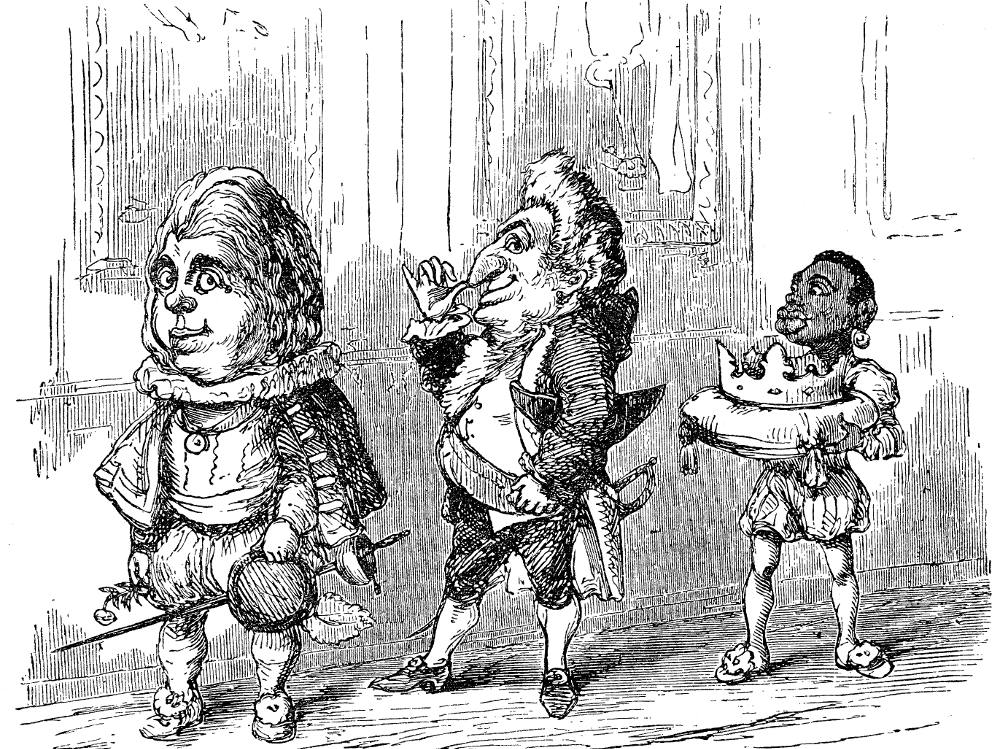 His R. H. The Prince of Crim Tartary by M. A. Titmarsh [W. M. Thackeray], 1855. Wood-engraving, probably by William Linton. 9 cm high by 11.3 cm wide (3 ½ by 4 ⅜ inches), vignetted, twenty-second illustration and initial full-page illustration for The Rose and The Ring, p. 333. Descriptive headline: "Drums Would Beat For Me and You" (335). [Click on image to enlarge it; mouse over links.]
Passage Illustrated: Announcing the Arrival of Prince Bulbo
The Prince of Crim Tartary made his appearance, attended by Baron Sleibootz, his chamberlain, and followed by a black page carrying the most beautiful crown you ever saw! He was dressed in his travelling costume, and his hair, as you see, was a little in disorder. "I have ridden three hundred miles since breakfast," said he, "so eager was I to behold the Prin — the Court and august family of Paflagonia, and I could not wait one minute before appearing in Your Majesties' presences." [Chapter VIII, "How Gruffanuff Picked the Fairy Ring Up, and Prince Bulbo Came to Court," 335]
Commentary
With a return to the large-headed courtiers in eighteenth-century fashions we come back to the style of pantomime that Thackeray established in his opening illustrations after the more realistic scene of Jacky holding Mrs. Gruffanuff's train in the garden. This is just one of seven illustrations in The Rose and the Ring for which Thackeray provides a caption, and it is but one of the same seven engravings appearing on separate pages without text, the others being Angelica Arrives Just in Time (p. 359), To Arms! (p. 385), Prince Giglio's Speech to the Army (p. 388), Poor Bulbo is Ordered for Execution (p. 399), The Terrible Combat between King Giglio and King Padella (p. 411) and Madam Gruffanuff Finds a Husband (p. 425).
Image scan and text by Philip V. Allingham. [You may use this image without prior permission for any scholarly or educational purpose as long as you (1) credit the person who scanned the image and (2) link your document to this URL in a web document or cite the Victorian Web in a print one. ]
Bibliography
Furniss, Harry. The Rose and The Ring; or, The History of Prince Giglio and the Prince Bulbo. William Makepeace Thackeray's Christmas Books. With illustrations by the author and Harry Furniss. The Harry Furniss Centenary Edition. London: Macmillan and Co., 1911. Pp. 287-428.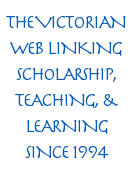 Titmarsh, M. A. [W. M. Thackeray]. The Rose and The Ring London: Smith, Elder, 1855.
---
Created 21 July 2022