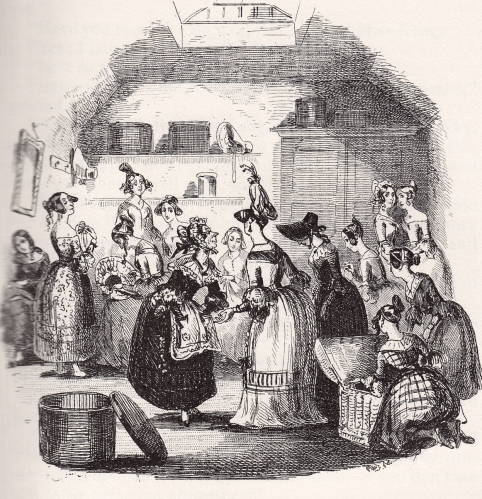 Madame Mantalini Introduces Kate to Miss Knag
Phiz (Hablot K. Browne)
Dickens's Nicholas Nickleby
1838
Steel engraving
Source: J. A. Hammerton, The Dickens Picture-Book, p. 154.
"Miss Knag," said Madame Mantalini to the over-dressed female, "this is the young person I soke to you about." Kate justifiably feels patronized by her employer as she is held up to inspection by Madame Mantalini's hauty customers. [Ch. 17]
Image scan and text by Philip V. Allingham.