oseph Clayton Clarke, who is best known by his pseudonym "Kyd," was born in 1857 in Onchan on the Isle of Man. He was versatile an artist who attempted all sorts of subjects, although he is chiefly remembered for his two collections of watercolours of Dickens's quirky characters, The Characters of Charles Dickens Pourtrayed in a Series of Original Water Colour Sketches by Kyd (1889) and Some Well Known Characters from the Works of Charles Dickens (1892). After only one day on the staff of the London humour magazine Punch, he switched 1887 to the Fleet Street Magazine, in which appeared his watercolour illustrations of Dickens's characters without the benefit of backdrops such as American caricaturist Felix Octavius Carr Darley. From 1927 onward Kyd made a very good living from executing watercolour sketches of literary (chiefly Dickensian) characters for wealthy collectors. In personal appearance, the artist affected the style of Dickens's Micawber, including spats and gloves. However, as rising income permitted him to move his growing family out of the metropolis in 1892, he moved not to "Dickens-land" (Rochester, Kent), but to the charming West Sussex town of Chichester.
The illustrations of Dickens characters listed below come from three sources: The Characters of Charles Dickens (see bibliography), cigaret cards, and an unbound portfolio of watercolors. The folio, which contains a frontispiece plus 12 portraits, was likely produced in Chichester, West Sussex circa 1900. Its cover bears the following text in Kyd's own printing: "12 Original Character Studies illustrating Oliver Twist. (With Title-page & Character List) drawn in colors [sic] by 'Kyd.'" Each illustration is loose and has never been bound; the colours are a little faded with time. Including the frame, each is 15 cm. high and 9.3 cm. wide and the inner image is 12.8 x 6.9 cm. The frontispiece has an image of Oliver in a doorway at Barnet inside an "O." Above it appears the following text: "12 Original Character Studies illustrating," and below "Oliver Twist Drawn in colors by 'Kyd.'" — Philip V. Allingham.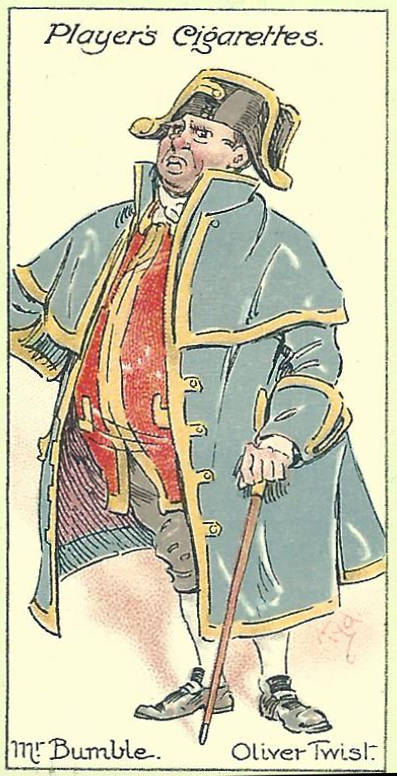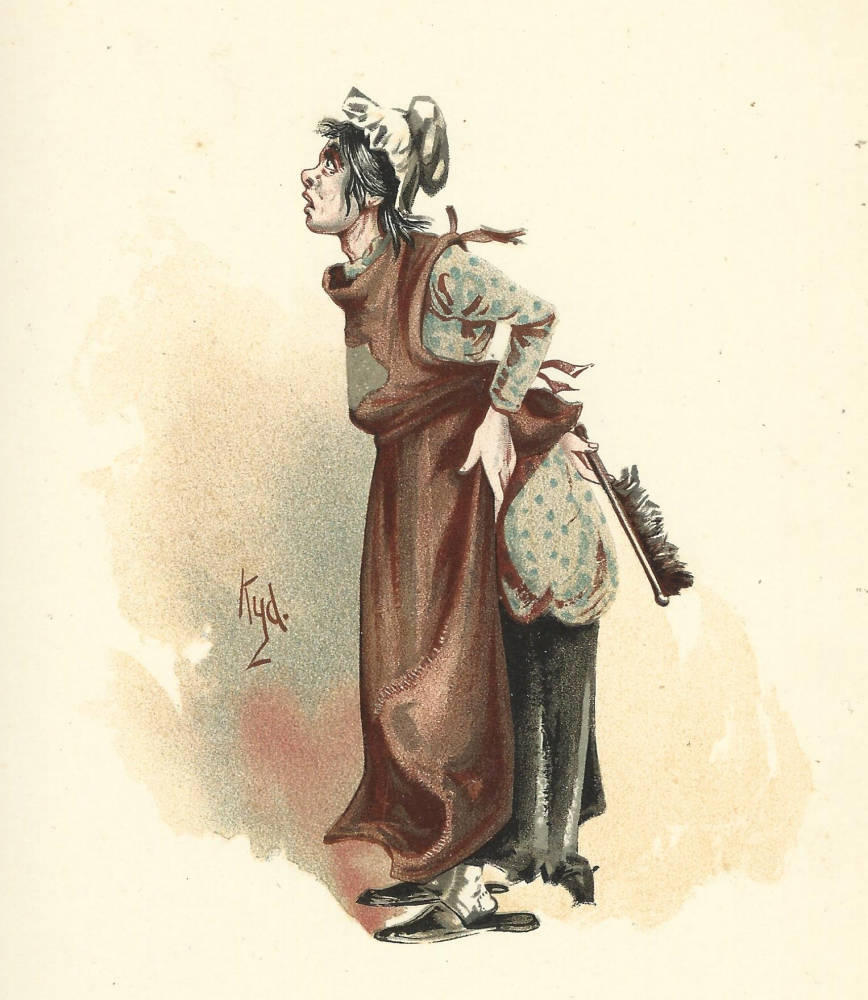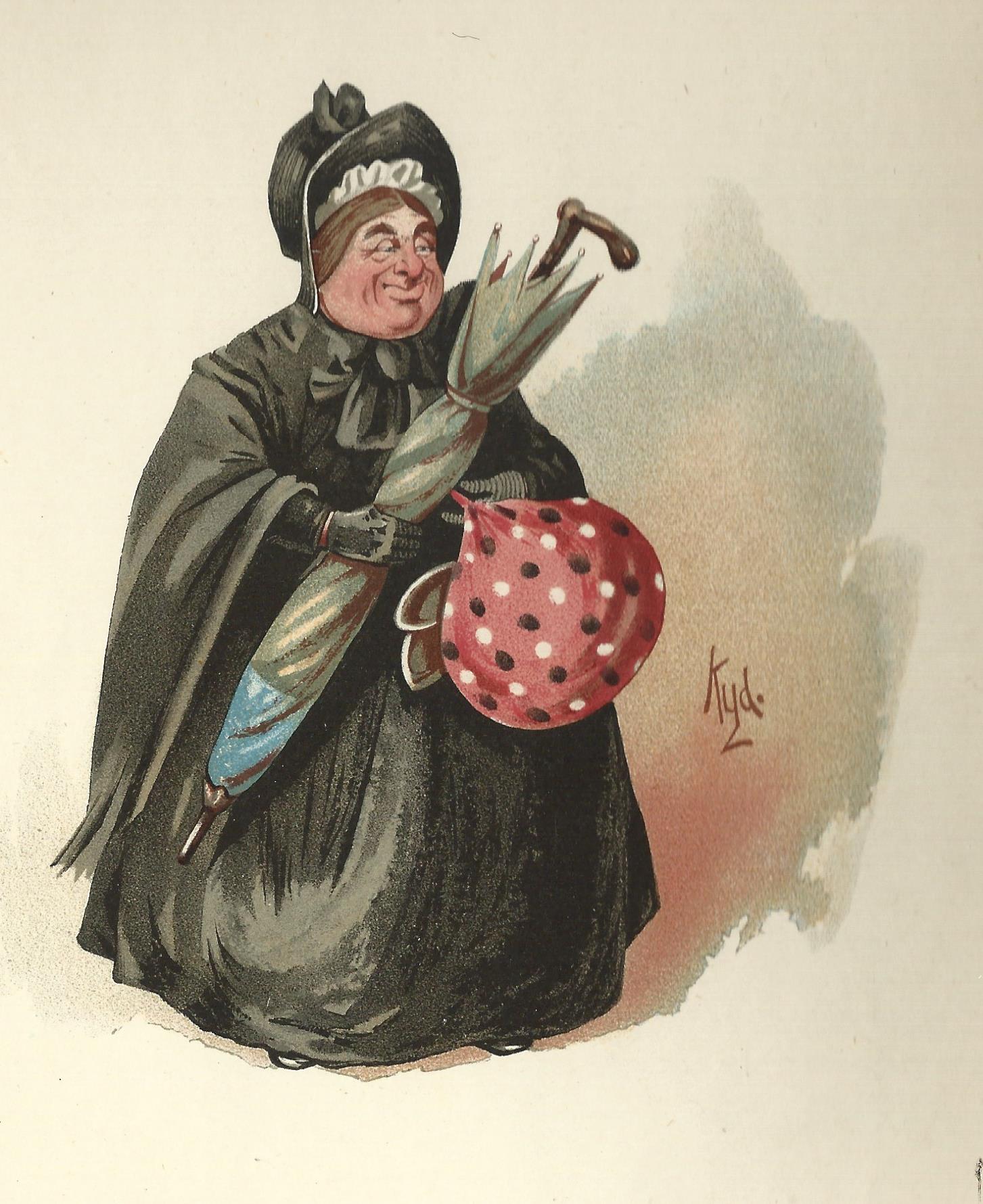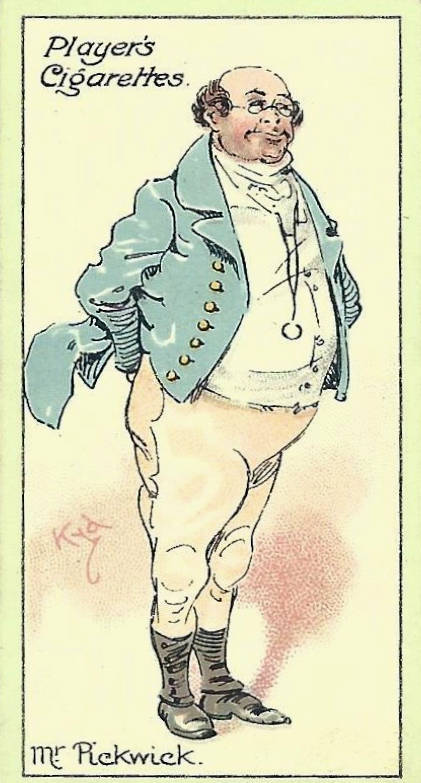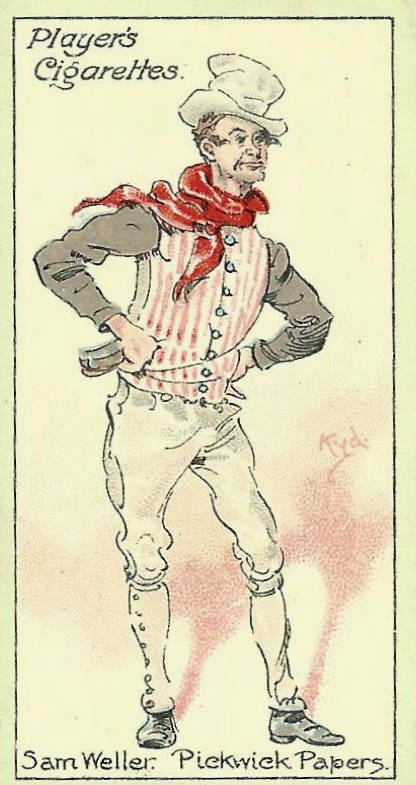 •• = illustrations from The Characters of Charles Dickens (see bibliography). ** = from portfolio of watercolors. All other Dickens characters come from John Player Cigaret Cards.— George P. Landow
Pickwick Papers

Oliver Twist

Nicholas Nickelby

The Old Curiosity Shop

Martin Chuzzlewit

The Christmas Books

Dombey and Son

David Copperfield

Bleak House

Great Expectations

Our Mutual Friend

Related material
Bibliography
Bentley, Nicolas, Michael Slater, and Nina Burgis. The Dickens Index. New York and Oxford: Oxford U. P., 1990.
The Characters of Charles Dickens pourtrayed in a series of original watercolours by "Kyd." Lonodn, Paris, and New York: Raphael Tuck & Sons, nd.
Darley, Felix Octavius Carr. Character Sketches from Dickens. Philadelphia: Porter and Coates, 1888.
Davis, Paul. Charles Dickens A to Z: The Essential Reference to His Life and Work. New York: Facts On File, 1998.
Dickens, Charles. The Adventures of Oliver Twist; or, The Parish Boy's Progress. Il. George Cruikshank. London: Chapman and Hall, 1846.
Hammerton, J. A. The Dickens Picture Book: A Record of the Dickens Illustrators. The Charles Dickens Library. Il. Harry Furniss. London: Educational Book, 1910. Vol. 17.
Kyd. Characters from Dickens. Nottingham: John Player & Sons, 1910.
---
Created 6 January 2015; 17 February 2015