There was Vaterchen on his head, with a bunch of candles between his feet.
Phiz
Engraver: Edmund Evans (1826-1905)
1862
Steel-engraving
Framed engraving 12.6 cm (5 inches) high by 7.9 cm (3 ⅛ inches) wide
Charles Lever's A Day's Ride; or, The Romance of Life, Chapter XXVII, facing p. 240 (1862; rpt., Routledge, 1882).
Scanned image, sizing, caption, and commentary by Philip V. Allingham.
[You may use this image without prior permission for any scholarly or educational purpose, as long as you (1) credit the person who scanned the image, and (2) link your document to this URL in a web document or cite the Victorian Web in a print one.]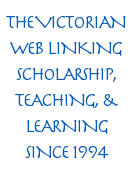 Passage Illustrated: An Adventure with Acrobats in a European Spa
As I neared the door of Mrs. Keats's apartment, I hesitated as to how I should enter. Ought I to precede my friends, and present them as they followed? Or would it seem more easy and more assured if I were to give my arm to Tintefleck, leaving Vaterchen to bring up the rear? After much deliberation, this appeared to be the better course, seeming to take for granted that, although some peculiarities of costume might ask for explanation later on, I was about to present a very eligible and charming addition to the company.
I am scarcely able to say whether I was or was not reassured by the mode in which she accepted the offer of my arm. At first, the proposition appeared unintelligible, and she looked at me with one of those wide-eyed stares, as though to say, "What new gymnastic is this? What tour de force, of which I never heard before?" and then, with a sort of jerk, she threw my arm up in the air and made a pirouette under it, of some half-dozen whirls.
Half reprovingly I shook my head, and offered her my hand. This she understood at once. She recognized such a mode of approach as legitimate and proper, and with an artistic shake of her drapery with the other hand, and a confident smile, she signified she was ready to go "on."
. . . of the scene upon which I now adventured, I preserve nothing beyond the vaguest and most unconnected memory.
I remember my advance into the middle of the room. I have a recollection of a large tea-urn, and beyond it a lady in a turban; another in long ringlets there was. The urn made a noise like a small steamer, and there was a confusion of voices — about what, I cannot tell — that increased the uproar, and we were all standing up and all talking together; and there was what seemed an angry discussion, and then the large turban and the ringlets swept haughtily past me. The turban said, "This is too much, sir!" and ringlets added, added, "Far too much, sir!" and as they reached the door, there was Vaterchen on his head, with a branch of candles between his feet to light them out, and Tintefleck, screaming with laughter, threw herself into an arm-chair, and clapped a most riotous applause.
I stood a moment almost transfixed, then dashed out of the room, hurried upstairs to my chamber, bolted the door, drew a great clothes-press against it for further security. . . . [Chapter XXVII, "I Attempt to Overthrow Social Prejudices," pp. 238-240]
Commentary: The Juggler Unsettles the Ladies
Phiz puts the narrator-protagonist in the middle of the composition as both the respectable ladies, Potts's travelling companions, and the socially obtuse Continental performers put him in the middle of an irresolvable conflict. Potts looks somewhat dazed, undoubtedly because he had hardly expected that the juggler, the dwarf Vaterchen, would shock the English ladies Mrs. Keats ("Turban") and her young companion "ringlets" (Miss Herbert) with such an odd performance by such social inferiors and mere foreigners as the German juggler Vaterchen and his sardonic companion, the acrobat-musician Tintefleck. Potts fails to communicate what would constitute appropriate social conduct because the juggler is drunk and speaks little English, and the Italian dancer none at all.
As is the case with a number of other young women in his first-person account, Potts is quite smitten with the beautiful Calabrian guitarist, dancer, and fortune-teller whose stage name is the Germanic-sounding "Tintefleck," but whose actual Italian name is "Catinka." While she is performing vocally and accompanying herself on her instrument, her fellow Thespian has been imbibing rather too freely from a decanter in Potts's room. When the waiter, Francois, delivers a message that Mrs. Keats would be pleased to entertain Potts and his 'friends,' the university student regards this as an opportunity "to overthrow the mean and unjust prejudices, the miserable class distinctions, that separate the rich from the poor, the great from the humble, the gifted from the ignorant" (236). His project to reform the haughty, judgmental Mrs. Keats fails utterly, as Phiz makes clear in the illustration showing her sweeping out of the room, her nose in the air.
Related Serial Illustrations
N. B.: A Ride for a Day, 15 December 1860: Instalment No. 19 (Chapters 26-27), has no illustrations.
Bibliography
Lever, Charles. A Day's Ride; A Life's Romance. Illustrated by John McLenan. Harper's Weekly: A Journal of Civilization. Vols. IV and V (18 August 1860 through 13 April 1861) in 35 weekly parts.
_______. A Day's Ride; A Life's Romance. Illustrated by "Phiz" (Hablot Knight Browne). London: Chapman and Hall, 1863, rpt. Routledge, 1882.
_______. The Daltons and A Day's Ride. Illustrated by Hablot Knight Browne ('Phiz'). Vol. VI of Lever's Works. New York: P. F. Collier, 1882; rpt. from Chapman and Hall, 1862.
_______. A Day's Ride: A Life's Romance.  Illustrated by Hablot Knight Browne ('Phiz'). Vol. XIV of Lever's Works. New York: Peter Fenelon Collier, 1900. rpt. from Chapman and Hall, 1862.
Lever, Charles James. A Day's Ride; A Life's Romance. http://www.gutenberg.org//files/32692/32692-h/32692-h.htm
Stevenson, Lionel. Dr. Quicksilver: The Life of Charles Lever. New York: Russell & Russell, 1939, rpt. 1969.
Sutherland, John. "Charles Lever." The Stanford Companion to Victorian Fiction. Stanford, Cal.: Stanford U. P., 1989. 372-374.
---

Victorian
Web

Illustra-
tion

Phiz

A Day's Ride

Next
Last modified 29 March 2022