Guppy and her Ladyship (702) — Chapter 51, 3 ¾ by 5 ½ inches (9.4 cm high x 14.1 cm wide), vignetted, twenty-fourth illustration in Charles Dickens's Bleak House, Charles Dickens Library Edition (1910), facing XI, 705. Original caption: "Your Ladyship may not be at first disposed to excuse this visit from one who has never been welcome to your ladyship, but I hope when I mention my motives to your Ladyship, you will not find fault with me." (762). [Click on the images to enlarge them.]
Passage Illustrated: Guppy interrupts the reading of an accusatory letter
She opens the letter. Spread out upon the paper is a printed account of the discovery of the body as it lay face downward on the floor, shot through the heart; and underneath is written her own name, with the word "murderess" attached.
It falls out of her hand. How long it may have lain upon the ground she knows not, but it lies where it fell when a servant stands before her announcing the young man of the name of Guppy. The words have probably been repeated several times, for they are ringing in her head before she begins to understand them.
"Let him come in!"
He comes in. Holding the letter in her hand, which she has taken from the floor, she tries to collect her thoughts. In the eyes of Mr. Guppy she is the same Lady Dedlock, holding the same prepared, proud, chilling state.
"Your ladyship may not be at first disposed to excuse this visit from one who has never been welcome to your ladyship"—which he don't complain of, for he is bound to confess that there never has been any particular reason on the face of things why he should be —" but I hope when I mention my motives to your ladyship you will not find fault with me," says Mr. Guppy.
"Do so."
"Thank your ladyship. I ought first to explain to your ladyship," Mr. Guppy sits on the edge of a chair and puts his hat on the carpet at his feet, "that Miss Summerson, whose image, as I formerly mentioned to your ladyship, was at one period of my life imprinted on my 'eart until erased by circumstances over which I had no control, communicated to me, after I had the pleasure of waiting on your ladyship last, that she particularly wished me to take no steps whatever in any manner at all relating to her. And Miss Summerson's wishes being to me a law (except as connected with circumstances over which I have no control), I consequently never expected to have the distinguished honour of waiting on your ladyship again." [Chapter LVI, "Flight," 762-763]
Related Material, including Other Illustrated Editions of
Bleak House
Scanned image, colour correction, sizing, caption, and commentary by Philip V. Allingham. [You may use this image without prior permission for any scholarly or educational purpose, as long as you (1) credit the person who scanned the image, and (2) link your document to this URL in a web document or cite the Victorian Web in a print one.]
Bibliography
Bentley, Nicolas, Michael Slater, and Nina Burgis. The Dickens Index. New York and Oxford: Oxford U. P., 1990.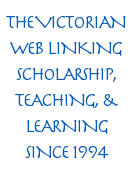 "Bleak House — Sixty-one Illustrations by Fred Barnard." Scenes and Characters from the Works of Charles Dickens, Being Eight Hundred and Sixty-six Drawings by Fred Barnard, Gordon Thomson, Hablot Knight Browne (Phiz), J. McL. Ralston, J. Mahoney, H. French, Charles Green, E. G. Dalziel, A. B. Frost, F. A. Fraser, and Sir Luke Fildes. London: Chapman and Hall, 1907.
The Characters of Charles Dickens pourtrayed in a series of original watercolours by "Kyd." London, Paris, and New York: Raphael Tuck & Sons, n. d.
Darley, Felix Octavius Carr. Character Sketches from Dickens. Philadelphia: Porter and Coates, 1888.
Davis, Paul. Charles Dickens A to Z: The Essential Reference to His Life and Work. New York: Facts On File, 1998.
Dickens, Charles. Bleak House. Illustrated by F. O. C. Darley and John Gilbert. The Works of Charles Dickens. The Household Edition. New York: Sheldon and Company, 1863. Vols. 1-4.
_______. Bleak House, with 61 illustrations by Fred Barnard. Household Edition. 21 vols. London: Chapman and Hall, 1873. IV.
_______. Bleak House. Illustrated by Harry Furniss [28 original lithographs]. The Charles Dickens Library Edition. 18 vols.​ London: Educational Book, 1910. XI.
Hammerton, J. A. "Chapter 18: Bleak House." The Dickens Picture-Book. The Charles Dickens Library Edition. London: Educational Book, 1910. XVII. 366-97.
Kyd [Clayton J. Clarke]. Characters from Dickens. Nottingham: John Player & Sons, 1910.
Vann, J. Don. "Bleak House, twenty parts in nineteen monthly instalments, March 1852 — September 1853." Victorian Novels in Serial. New York: Modern Language Association, 1985. 69.
---
Created 25 March 2021