The Deadlocks leaving the Church (253) — Chapter 18, 3 ½ by 5 ¾ inches (9.3 cm high x 14.6 cm wide), vignetted, thirteenth illustration in Charles Dickens's Bleak House, Charles Dickens Library Edition (1910), facing XI, 256. Original caption: The service being concluded, Sir Leicester gave his arm with much taste and gallantry to Lady Dedlock — though he was obliged to walk by the help of a thick stick — and escorted her out of church. [Click on the images to enlarge them.]
Passage Illustrated: Thrown into an Unaccountable Agitation
It made me tremble so to be thrown into this unaccountable agitation that I was conscious of being distressed even by the observation of the French maid, though I knew she had been looking watchfully here, and there, and everywhere, from the moment of her coming into the church. By degrees, though very slowly, I at last overcame my strange emotion. After a long time, I looked towards Lady Dedlock again. It was while they were preparing to sing, before the sermon. She took no heed of me, and the beating at my heart was gone. Neither did it revive for more than a few moments when she once or twice afterwards glanced at Ada or at me through her glass.
The service being concluded, Sir Leicester gave his arm with much taste and gallantry to Lady Dedlock — though he was obliged to walk by the help of a thick stick — and escorted her out of church to the pony carriage in which they had come. The servants then dispersed, and so did the congregation, whom Sir Leicester had contemplated all along (Mr. Skimpole said to Mr. Boythorn's infinite delight) as if he were a considerable landed proprietor in heaven.
"He believes he is!" said Mr. Boythorn. "He firmly believes it. So did his father, and his grandfather, and his great-grandfather!" [Chapter XVIII, "Lady Dedlock," 253-54]
Comment: Esther receives a Shock
At midsummer, Esther and John Jarndyce are down in Lincolnshire, visiting Boythorn. At church, Esther feels inexplicably distressed when she catches sight of Lady Dedlock's face as the aristocrats leave the parish church after the Sunday service. The glimpse has stirred childhood memories as she seems to feel that she has seen Lady Dedlock before. At a reception in a Chesney Wold garden house afterward, Esther's unease increases when she hears Lady Dedlock's voice.
Other Editions' Illustrations for this Chapter (1852 and 1877)
​
​
Left: Phiz's original serial illustration emphasizes the architectural setting: The Little Church in the Park. Right: Fred Barnard's Household Edition illustration of the chance meeting of the Wards of Jarndyce and Lady Dedlock at Chesney Wold: "I have frightened you!" she said (1873).
Related Material, including Other Illustrated Editions of
Bleak House
Scanned image, colour correction, sizing, caption, and commentary by Philip V. Allingham. [You may use this image without prior permission for any scholarly or educational purpose, as long as you (1) credit the person who scanned the image, and (2) link your document to this URL in a web document or cite the Victorian Web in a print one.]
Bibliography
Bentley, Nicolas, Michael Slater, and Nina Burgis. The Dickens Index. New York and Oxford: Oxford U. P., 1990.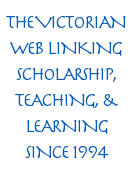 "Bleak House — Sixty-one Illustrations by Fred Barnard." Scenes and Characters from the Works of Charles Dickens, Being Eight Hundred and Sixty-six Drawings by Fred Barnard, Gordon Thomson, Hablot Knight Browne (Phiz), J. McL. Ralston, J. Mahoney, H. French, Charles Green, E. G. Dalziel, A. B. Frost, F. A. Fraser, and Sir Luke Fildes. London: Chapman and Hall, 1907.
The Characters of Charles Dickens pourtrayed in a series of original watercolours by "Kyd." London, Paris, and New York: Raphael Tuck & Sons, n. d.
Darley, Felix Octavius Carr. Character Sketches from Dickens. Philadelphia: Porter and Coates, 1888.
Davis, Paul. Charles Dickens A to Z: The Essential Reference to His Life and Work. New York: Facts On File, 1998.
Dickens, Charles. Bleak House. Illustrated by F. O. C. Darley and John Gilbert. The Works of Charles Dickens. The Household Edition. New York: Sheldon and Company, 1863. Vols. 1-4.
_______. Bleak House, with 61 illustrations by Fred Barnard. Household Edition. 21 vols. London: Chapman and Hall, 1873. IV.
_______. Bleak House. Illustrated by Harry Furniss [28 original lithographs]. The Charles Dickens Library Edition. 18 vols.​ London: Educational Book, 1910. XI.
Hammerton, J. A. "Chapter 18: Bleak House." The Dickens Picture-Book. The Charles Dickens Library Edition. London: Educational Book, 1910. XVII. 366-97.
Kyd [Clayton J. Clarke]. Characters from Dickens. Nottingham: John Player & Sons, 1910.
Vann, J. Don. "Bleak House, twenty parts in nineteen monthly instalments, March 1852 — September 1853." Victorian Novels in Serial. New York: Modern Language Association, 1985. 69.
---
Created 4 March 2021