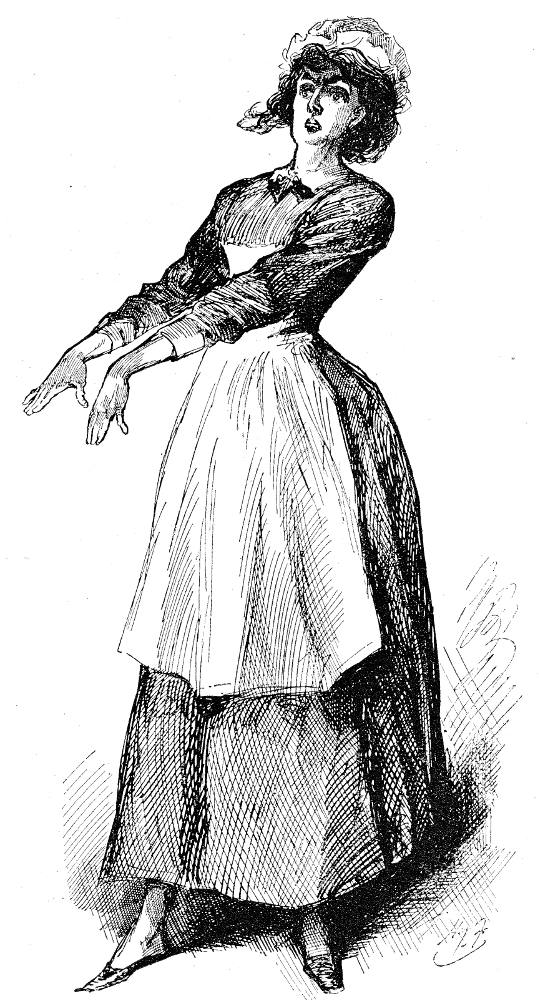 "Molly Shows Her Wrists"
Harry Furniss
1910
7.6 x 3.8 inches
"Molly brought her other hand from behind her, and held the two out side by side. As she did so, she took her eyes from Mr. Jaggers, and turned them watchfully on every one of the rest of us in succession." [A somewhat condensed form of the text in Chapter 26.]
Dickens's Great Expectations, Library Edition, 202.
Caption by Philip V. Allingham
This image is reproduced courtesy of The Charles Dickens Museum, 48 Doughty Street, London WC1N 2LF