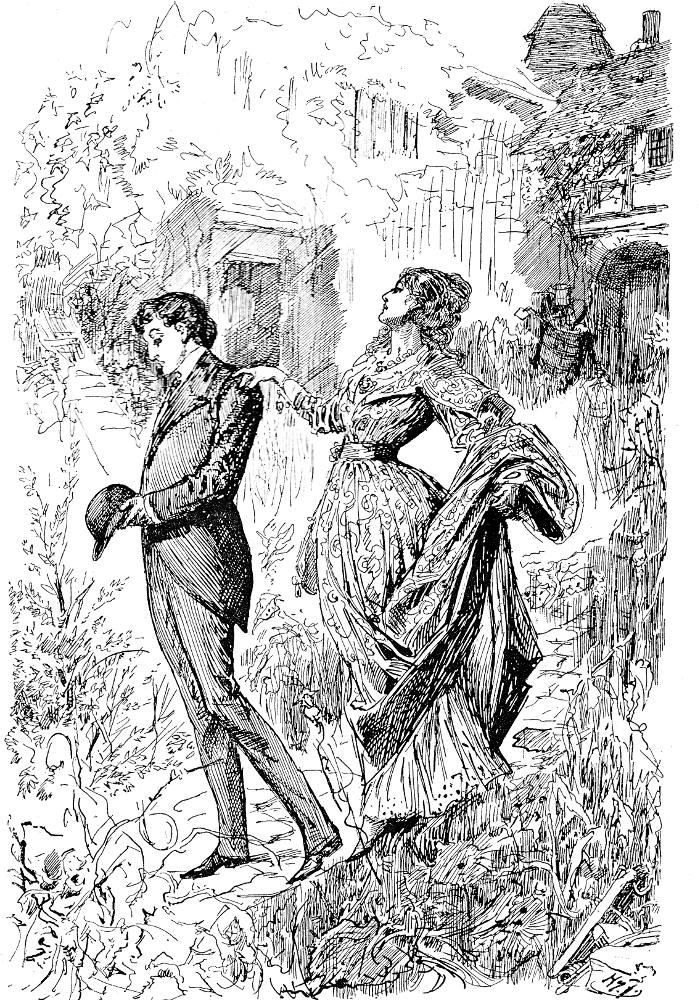 "Estella and Pip in Miss Havisham's Garden"
Harry Furniss
1910
7.6 x 3.8 inches
"Let us make one more round of the garden," said Estella. "You shall be my Page, and give me your shoulder." Her handsome dress had trailed upon the ground. She held it in one hand, and with the other lightly touched my shoulder. [A somewhat condensed form of the text in Chapter 29.]
Dickens's Great Expectations, Library Edition, 226.
Caption by Philip V. Allingham
This image is reproduced courtesy of The Charles Dickens Museum, 48 Doughty Street, London WC1N 2LF