By the end of 1867, Ticknor and Fields had issued thirteen of the "handy" fourteen Diamond Edition volumes, heralding the arrival of Charles Dickens and his manager, George Dolby, on 9 November 1867. The publishers probably timed the appearance of the final volume to coincide with the Christmas book-buying season.
On the verso of the title-page of each volume in the series of fourteen is the statement that James T. Fields, the author's friend and confidant, so valued since it authorized his firm as Dickens's sole representatives in the United States:
Gad's Hill Place, Higham by Rochester, Kent, Second April, 1867. By a special arrangement made with me and my English Publishers (partners with me in the copyright of my works), MESSRS. TICKNOR AND FIELDS, of Boston, have become the only authorized representatives in America of the whole series of my books. CHARLES DICKENS.
William Winter in his autobiography recalls that Sol Eytinge, Jr.'s illustrations for Dickens's works "gained the emphatic approval of the novelist" (318), although of course the pair did not actively collaborate on this series, as did Hablot Knight Browne and Dickens had done for so many of the full-scale novels in twenty monthly parts, concluding with the illustrations for the Chapman and Hall A Tale of Two Cities in 1859. As one regards this series of twelve individual and small group character studies for The Old Curiosity Shop and appreciates them as a synthesis of the former "caricatural style" of the original illustrators and the new realism of the the sixties' manner of book and magazine illustration, with the original Phiz and Cattermole images in mind one is tempted to take issue with Winter that "The most appropriate pictures that have been made for illustration of the novels of Dickens, — pictures that are truly representative and free from the element of caricature, — are those made by Eytinge. . ." (317-18).
Scanned images and text by Philip V. Allingham. [You may use this image without prior permission for any scholarly or educational purpose as long as you (1) credit the person who scanned the image and (2) link your document to this URL.]
Bibliography
Bentley, Nicolas, Michael Slater, and Nina Burgis. The Dickens Index. Oxford and New York: Oxford U. P., 1988.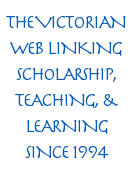 Davis, Paul. Charles Dickens A to Z: The Essential Reference to His Life and Work. New York: Facts On File, 1998.
Dickens, Charles. The Diamond Edition of the Works of Charles Dickens. With illustrations by Sol Eytinge, Jr., and A. V. S. Anthony  (engraver). 14 vols. Boston: Ticknor & Fields, 1867.
Schlicke, Paul, ed. The Oxford Reader's Companion to Dickens. Oxford and New York: Oxford U. P., 1999.
Winter, William. "Charles Dickens" and "Sol Eytinge." Old Friends: Being Literary Recollections of Other Days. New York: Moffat, Yard, & Co., 1909. 181-202, 317-19.
---
Created 23 November 2020 Last Modified 10 February