Biography and Criticism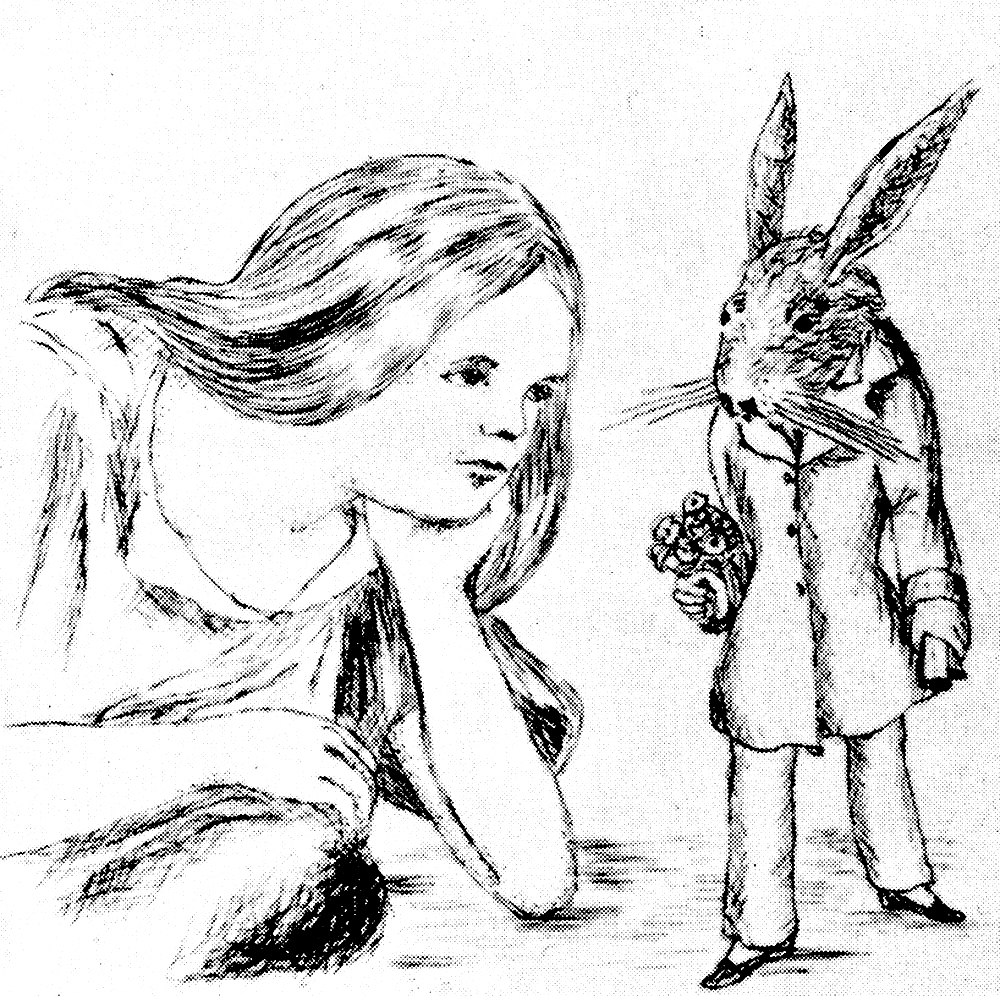 Works
Bibliography
Carroll, Lewis. The Annotated Alice: Alice's Adventures in Wonderland and Through the Looking-Glass. 1865, 1872. Ed. Martin Gardner. Illus. John Tenniel. New York: New American Library, 1960.
Carroll, Lewis. The Wasp in the Wig: A Suppressed Episode of Through the Looking Glass and What Alice Found There. NY: Potter for The Lewis Carroll Society of North America, 1976.
Bakewell, Michael. Lewis Carroll: a Biography. London: Heinemann, 1996.
Engen, Rodney. Sir John Tenniel: Alice's White Knight. Aldershot, UK: Scolar Press, 1991.
Golden, Catherine. Serials to Graphic Novels: The Evolution of the Victorian Illustrated Book. Gainesville, FL: University Press of Florida, 2017.
Goldman, Paul, and Simon Cooke, eds. Reading Victorian Illustration, 1855-1875: Spoils of the Lumber Room. Surrey, UK: Ashgate Publishing, 2012.
Hancher, Michael. The Tenniel Illustrations to the "Alice" Books. Columbus, OH: Ohio State UP, 1985.
Hodnett, Edward. 'Tenniel in Wonderland' in Image and Text. Aldershot: Scolar Press, 1982. pp. 167–96.
Moore, Leah, and John Reppion, adapts. The Complete Alice in Wonderland. By Lewis Carroll. Artwork by Érica Awano. Runnemede, NJ: Dynamite Entertainment, 2009.
Morris, Frankie. Artist of Wonderland: The Life, Political Cartoons, and Illustrations of Tenniel. Charlottesville, VA: U of Virginia Press, 2005.
Reid, Forrest. Illustrators of the Eighteen Sixties: An Illustrated Survey of the Work of 58 British Artists (1928). New York: Dover Publications, 1975.
White, Gleeson. English Illustration, 'The Sixties': 1855-1870 (1897). Bath, UK: Kingsmead Reprints, 1970. Print.
Web Resources
"Lewis Carroll." British Library. 11 March 2017. This website contains a wealth of scholarly essays on aspects of Carroll's writing.
---
Last modified 11 March 2017