Photographs by the author. Click on images to enlarge them. [You may use these images without prior permission for any scholarly or educational purpose as long as you (1) credit the photographer and (2) link your document to this URL in a web document or cite the Victorian Web in a print one.]
Smithfield Market, London EC1. Designed by Sir Horace Jones: Central market, 1868; poultry and provisions market, 1875 (burnt down in 1958, replaced by a new market hall in 1963); fruit and vegetable market, 1883. Different sources give different dates for the building of the main meat market here (see below), but the older live meat market was relocated to Islington in 1855, and the opening of the new Smithfield was recorded in the Illustrated London News of 5 Dec. 1868.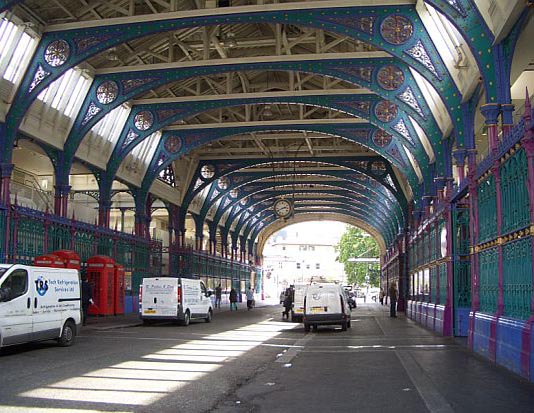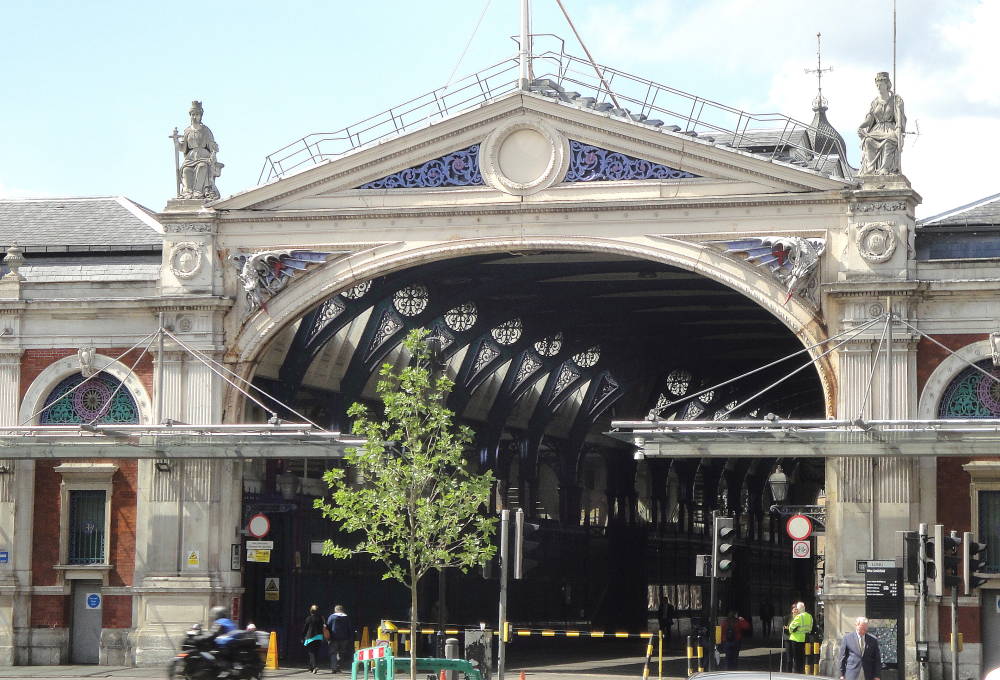 Left: Interior, Central Arcade. Right: Exterior, Central Arcade.
According to the information plaque in the central arcade, the open ironwork let in the light and air, while the louvered roof kept out the sun. Together with the fact that the market was on an elevation, this helped to keep the meat cool in the days before refrigeration.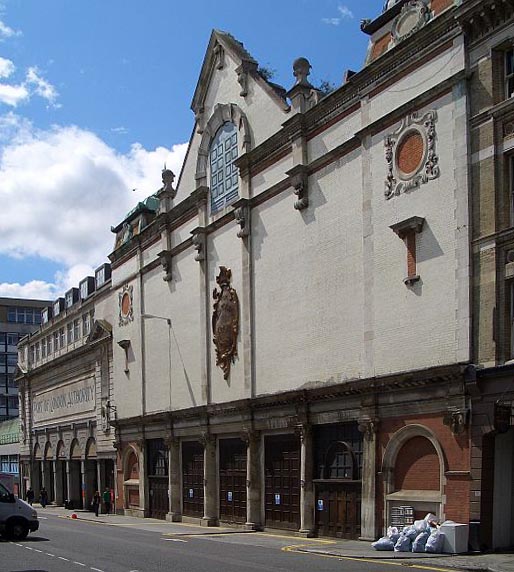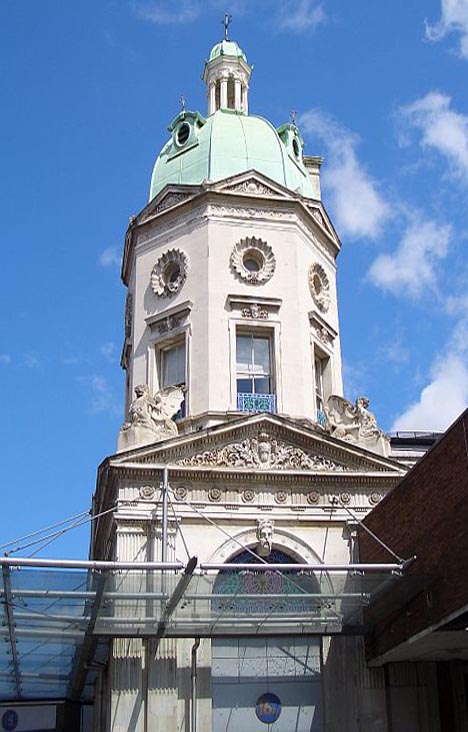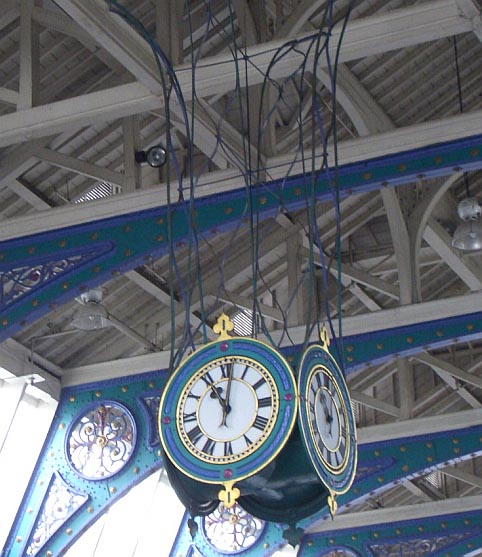 Left: Old Central Cold Storage. Middle: Tower. Right: Clock.
The complex was linked by the Metropolitan underground railway to the major train stations (note the tunnels beneath it, now used for parking, storage etc.). In modern times, the main cold store was converted to a power station.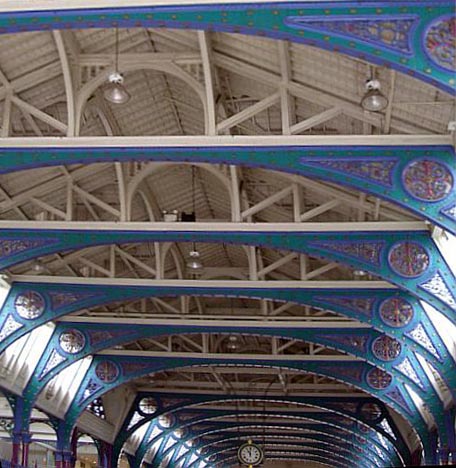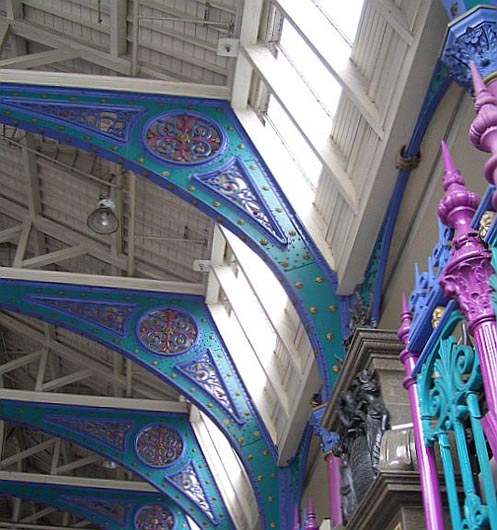 Left: Ceiling of Central Arcade. Right: Spandrels.
Although the central arcade of the meat market building has been splendidly restored, the later additions at the westernmost end are currently in a sorry state, boarded up and under threat of demolition, to make way for new office buildings. This is, after all, a prime city location.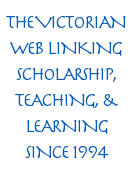 Other views
Sources
Boise, G. C., rev. Valerie Scott. "Jones, Sir Horace (1819-1887)." Oxford Dictionary of National Biography. Online ed. Viewed 3 August 2007. (Here, the central meat market is said to have been built 1866-67.)
"Market Buildings." Information plaque in the central arcade. (This gives 1868 as the opening date, and should be definitive.)
Weinreb, Ben, and Christopher Hibbert. The London Encyclopaedia. London: Macmillan, rev. ed. 1992. (Curiously, this has the building work starting while the old live market was still in operation, and ending long before the official opening: "In 1851-66 Horace Jones built a new market...," p.813).
Note: Other good sites on Smithfield are: "Victorian London — Markets — Smithfield Market"; "Smithfield, London"; and "Don't Butcher Smithfield." The last site is particularly interesting because it shows some of the threatened buildings.
---
Last modified 4 June 2015