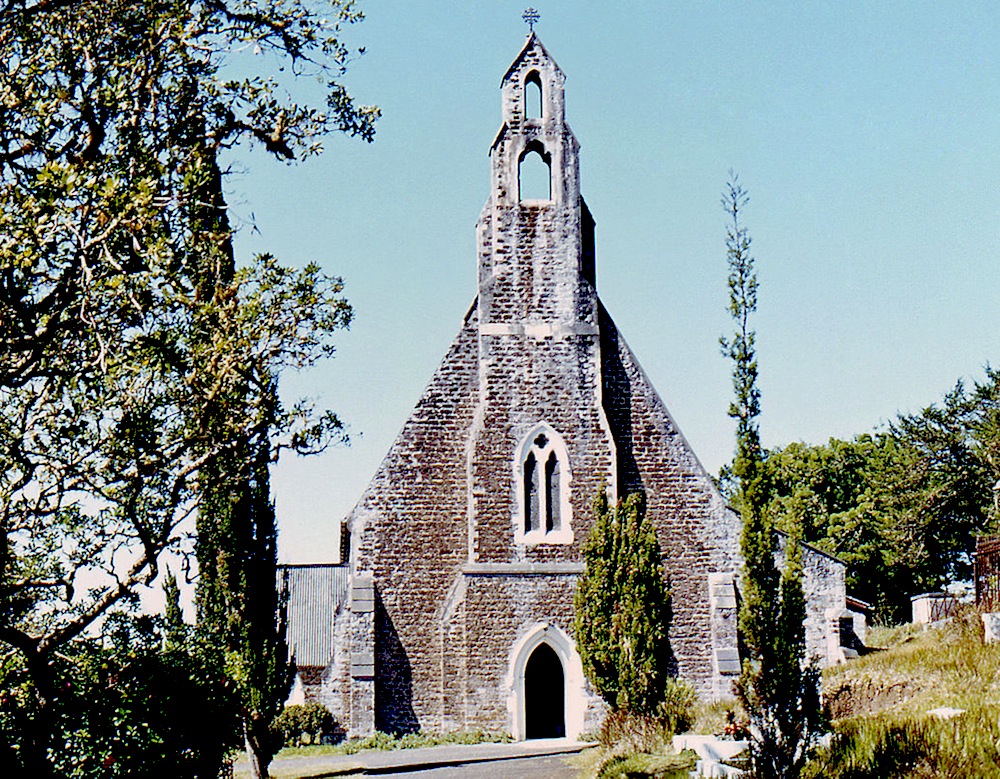 St Paul's Cathedral, St Helena, of 1850-51. This became a cathedral in 1859, making the Diocese of St Helena the fourth oldest diocese in the Church of the Province of Southern Africa. Three parishes are found on St Helena, with eleven churches in all. St Paul's Cathedral Parish consists of St Paul's Cathedral, and four daughter churches ("Diocese of St Helena"). Bishop Richard writes on the Diocesan website, "It's a delightful and very simple church in the Early English style, and a lot of the carving of the high-altar reredos and of the Bishop's Throne was done many years ago by Richard Constantine, a celebrated local craftsman and for over 44 years the Cathedral Organist."
At the time, the Ecclesiologist was quite uncomplimentary, finding it a good example of incongruity in such a setting:
we would ask such of our readers as have seen bananas and plantains grow, or who know what the colour and shape, and size of the basaltic cliffs of the Atlantic islands, all extinguished volcanoes, are, how they think a smart white smug "Early English" church, all natty and nice, with its trim, neat windows, and a cocky little spire would look under such associations? Because this is exactly the principle of what Mr. Ferrey has done in sending out a ready made stone church either for Ascension or S. Helena, (we forget which.) [43]
It is rather a mean description, turning even the church's confidence against it ("smug") and seems all the more unfair in that respect, since St Paul's was destined to be designated a cathedral. For a cathedral, it is not at all pretentious — quite the opposite. At any rate, it seems to have been well-loved since, precisely because of its homely associations.
Our webmaster at once noticed the similarity of St Paul's to St Simon Zelotes, in Chelsea. This is interesting from another point of view. Whereas Ferrey is considered rather conservative, Joseph Peacock (1821-93), who designed St Simon Zelotes some years later (1858-59), was considered an "extremely individual Anglican 'low church' architect" ("Joseph Peacock") — one of the "rogue Gothic" architects, in fact. Perhaps Ferrey felt freer when designing for a foreign clime, and perhaps he was more of a ground-breaker than is generally thought.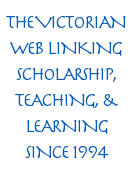 Photograph of St Paul's by Andrew Neaum, from Wikipedia on the Creative Commons Licence, slightly cropped — with thanks. Text by Jacqueline Banerjee.
Sources
Diocese of St Helena. Web. 16 December 2014.
The Ecclesiologist, Vol. XII (1851) Internet Archive. Contributed by Digitized by Google. Web. 16 December 2014.
"Joseph Peacock." Dictionary of Scottish Architects. Web. 16 December 2014.
---
Last modified 5 November 2015