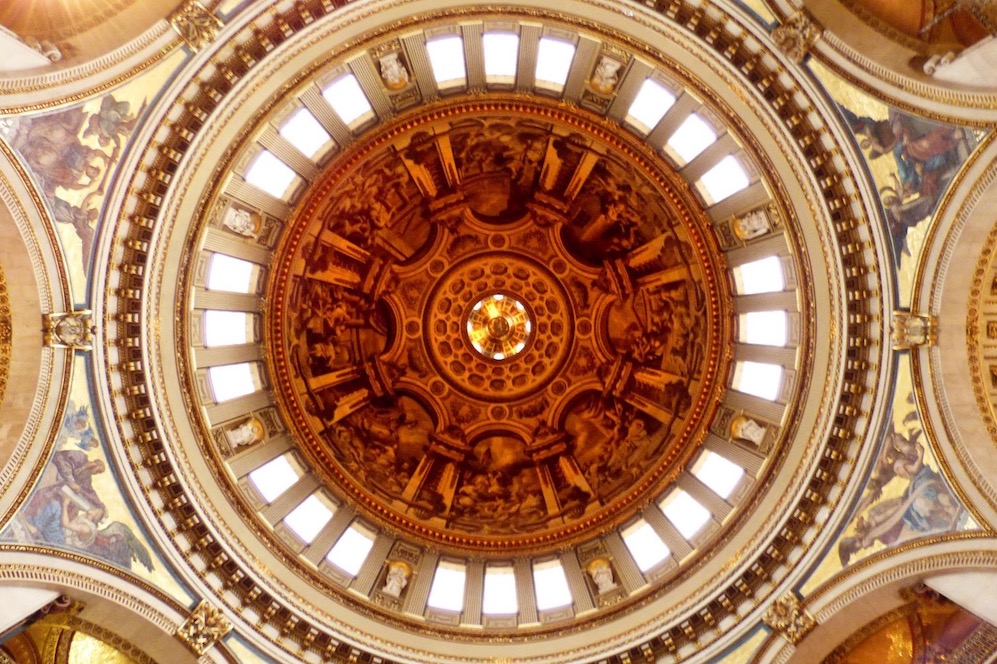 The interior of the central dome of St. Paul's Cathedral, painted by Sir James Thornhill (1675/6-1734). The cupola itself was completed in 1717, but Thornhill worked on other parts of the dome right up until 1721. He needed to adhere to strict guidelines: he had to depict "figurative histories taken from the Acts of the Apostles, ... executed in monochrome, simulating sculptural relief" (Barber). The photograph above shows four visible pendentives, in the spandrels below the dome, of Biblical figures or episodes in mosaic, executed in Salviati's workshop.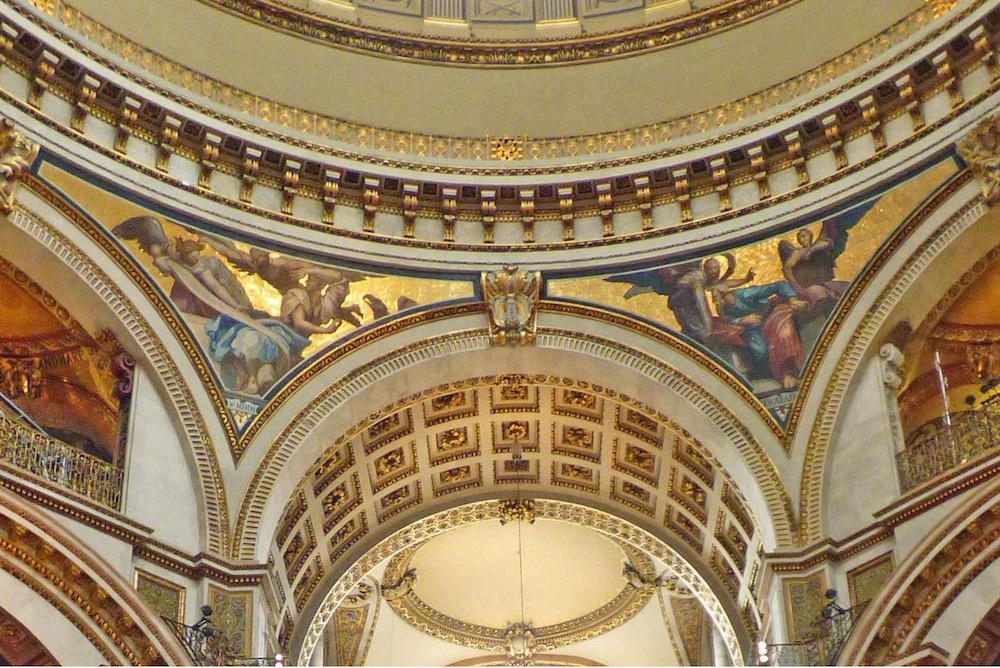 Examples of the pendentives are (left) St John, designed by G.F. Watts, and (right) Isaiah, designed by Alfred Stevens. Stevens was in fact "the first, in a long list of British artists, to tackle what was termed 'completing the decoration'" ("Glories in Gold and Glass"). The same source dates his mosaic of Isaiah to "about 1864."
Links to other views and related material
Photograph by Colin Price, text by Jacqueline Banerjee and Price, and formatting by Banerjee. Photographs taken and reproduced courtesy of the Dean and Chapter of St. Paul's Cathedral. [Click on the images to enlarge them.]
Bibliography
Barber, Tabitha. "St James Thornhill: 'St Paul before Agrippa.'" Tate. Web. 22 September 2022.
"Glories in Gold and Glass: The Mosaics of St Paul's Cathedral." Google Arts and Culture. Web. 22 September 2022.
---
Created 22 September 2022