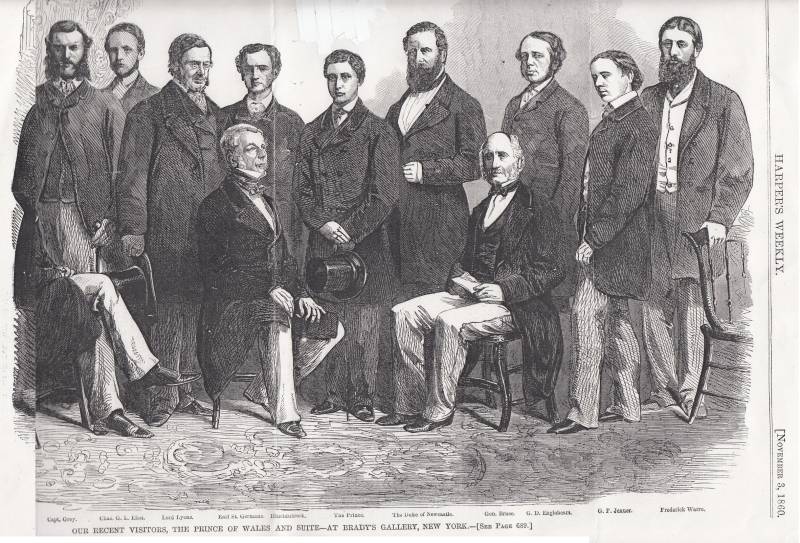 Visit of Edward, Prince of Wales, to New England in 1860. Harper's Weekly (3 November 1860): 692. Image scan and text by Philip V. Allingham. [You may use this image without prior permission for any scholarly or educational purpose as long as you (1) credit the person who scanned the image and (2) link your document to this URL in a web document or cite it in a print one.]
The picture, based on a picture taken at Mathew B. Brady's Daguerreotype National Photographic Portrait Gallery at Broadway and Fulton Streets in New York City (opened in 1844), Prince's suite include the following, left to right: William Brodie, Major Teasdale, Dr. Ackland, Captain Grey, Charles G. L. Eliot, Lord Lyons, Earl St. Germans, Hinchbrook, H. R. H. the Prince of Wales, the Duke of Newcastle, General Bruce, G. D. Engleheart, G. F. Jenner, and Frederick Warre.
The American "journal of civilization," Harper's Weekly, was never more Anglophilic when it offered readers coverage of the royal visit in August through November, 1860. Towards the end of Prince Edward's visit to the New England states and the American capital, the journal printed a large-scale illustration depicting the Prince of Wales (centre) and his thirteen-member suite of political and diplomatic advisers (3 November 1860). Not yet nineteen, the Prince charmed New Englanders as he had his subjects to the north, for whom he opened the Victoria Bridge in Montreal and laid a cornerstone for the Dominion's Houses of Parliament in Ottawa.
Despite his popularity with American crowds as he visited President James Buchanan in Washington, D. C., and visited the tomb of President George Washington at Mount Vernon, Harper's ran a satirical panel in the same issue entitled (in Gothic letters that may obliquely allude to his German ancestry) "Anticipated Scenes in the Life of a Prince who was very fond of Dancing" (p. 704):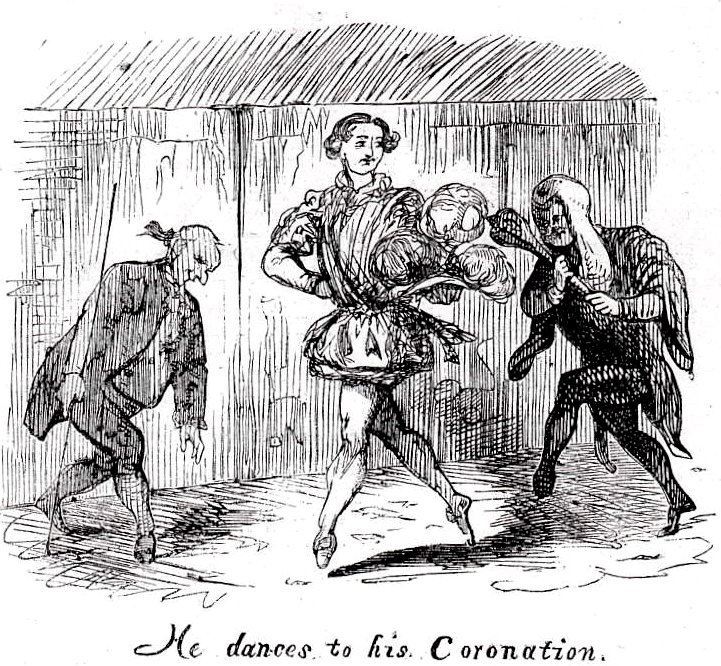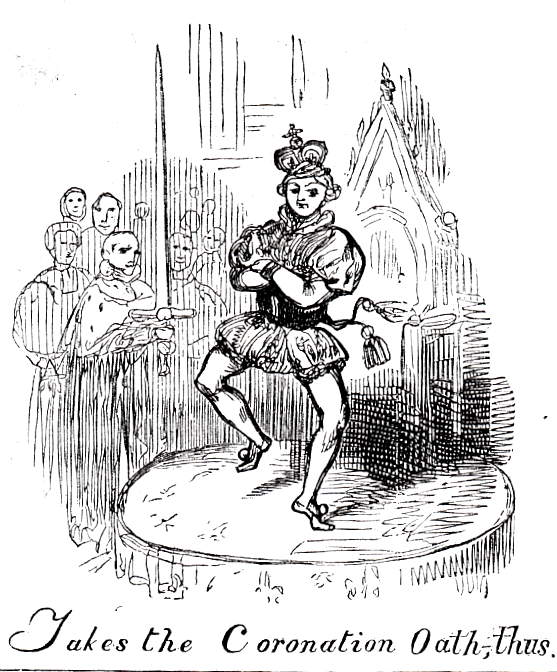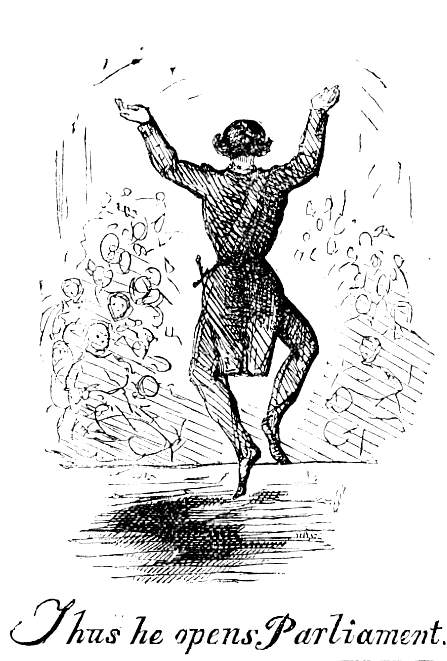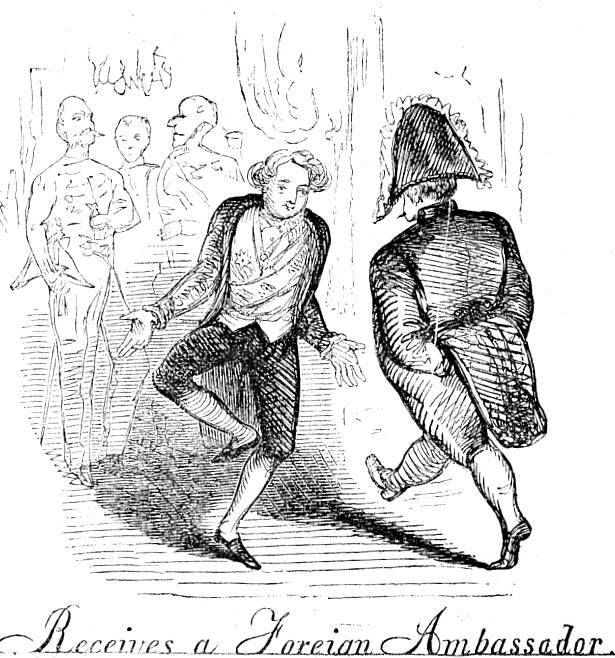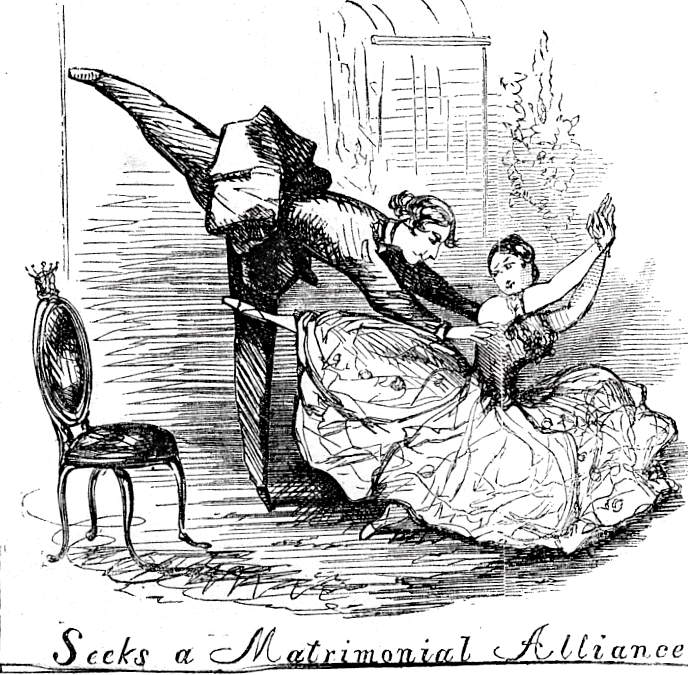 Left to right: He dances to his Coronation. Takes the Coronation Oath, thus. Thus he opens Parliament Receives a Foreign Ambassador. Seeks a Matrimonial Alliance. [Click on thumbnails for larger images.]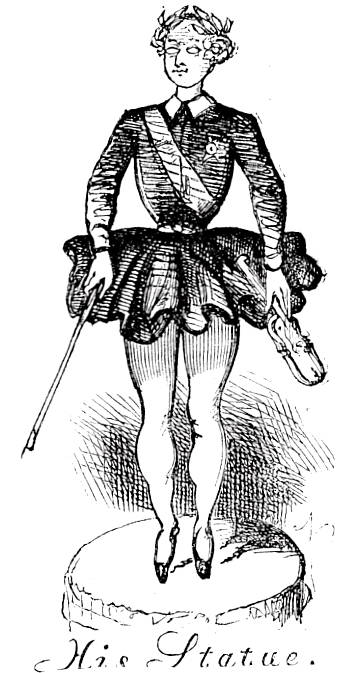 His Statue (with fiddle and bow in ballet skirt.
The American journal was only partly prophetic, for, although Edward, Prince of Wales, was shortly to become engaged to Princess Alexandra of Denmark (on 9 September 1862), and to marry her on 10 March 1863, he did not assume the British throne until his mother's death in 1901, although during his mother's widowhood, Prince Edward did represent Queen Victoria at public ceremonies and gatherings.
---
Last modified 5 April 2011