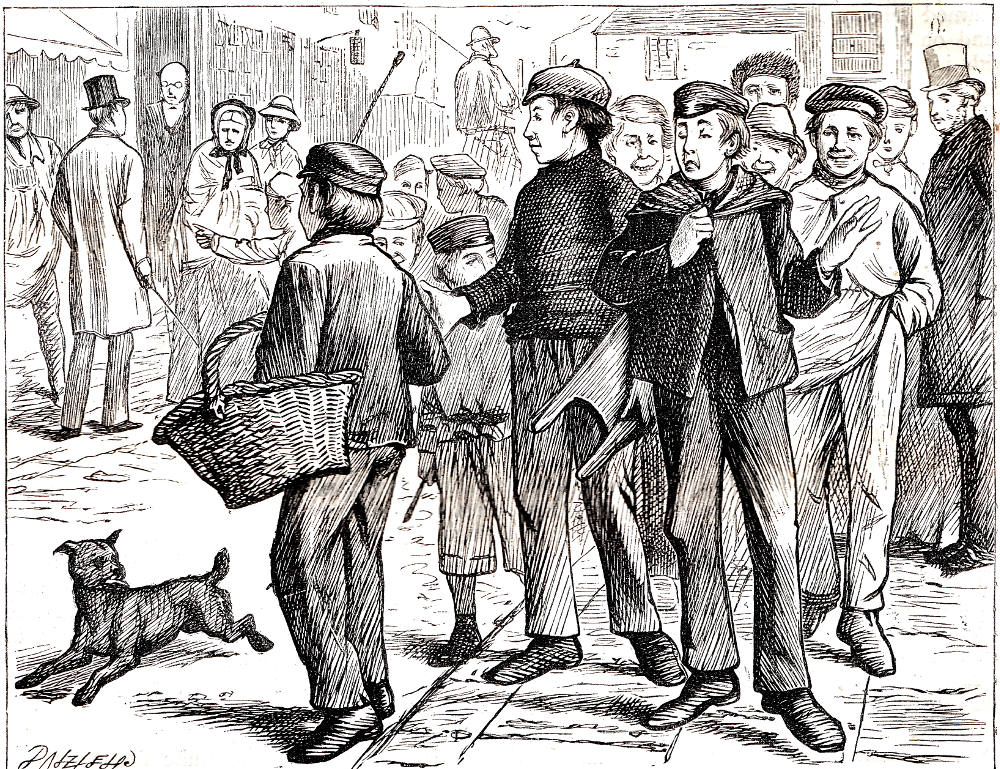 Drawling to his attendants, "Don't know yah, don't know yah!"
F. A. Fraser
c. 1877
4.8 x 6 inches
Dickens's Great Expectations, Household Edition, p. 116.
Scanned image and text by Philip V. Allingham from material is reproduced courtesy of The Charles Dickens Museum, 48 Doughty Street, London WC1N 2LF.