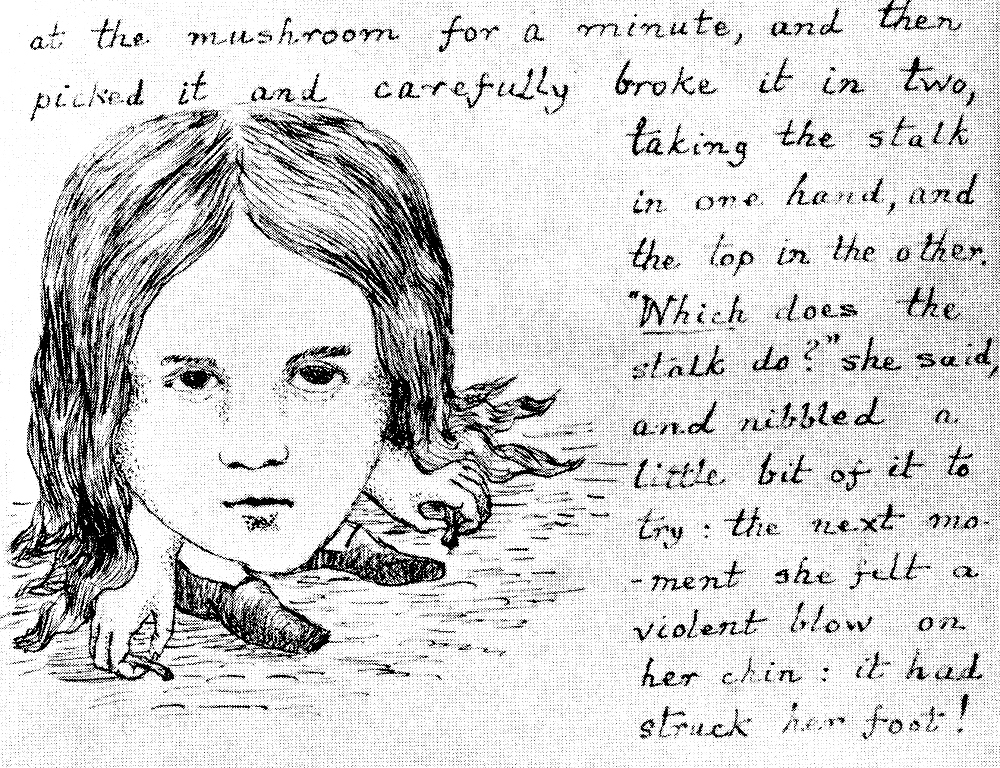 She Felt a Violent Blow on Her Chin by Lewis Carroll. 1854. Pencil on paper. Alice's Adventures Under Ground.
Related material
Bibliography
Carroll, Lewis. The Annotated Alice: Alice's Adventures in Wonderland and Through the Looking-Glass. 1865, 1872. Ed. Martin Gardner. Illus. John Tenniel. New York: New American Library, 1960.
Golden, Catherine. Serials to Graphic Novels: The Evolution of the Victorian Illustrated Book. Gainesville, FL: University Press of Florida, 2017.
---
Last modified 10 March 2017