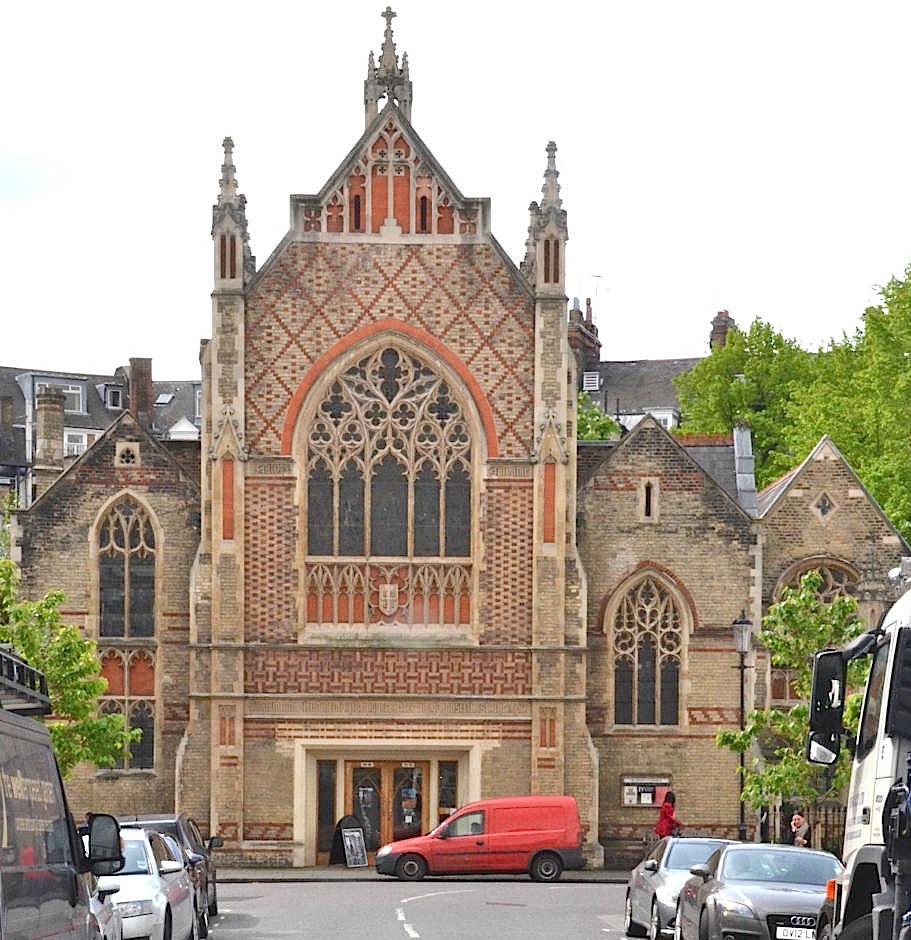 Contemporary photographs (2014) of the façade of St Saviour's Church, Walton Place, Knightbridge, London by George Basevi (1794-1845). 1838-40; North Aisle added in 1878. Most of the current structure has been converted to other uses, though one chapel near the entrance the hugh altar, and a few orther details have been preserved. [Click on these images for larger pictures.]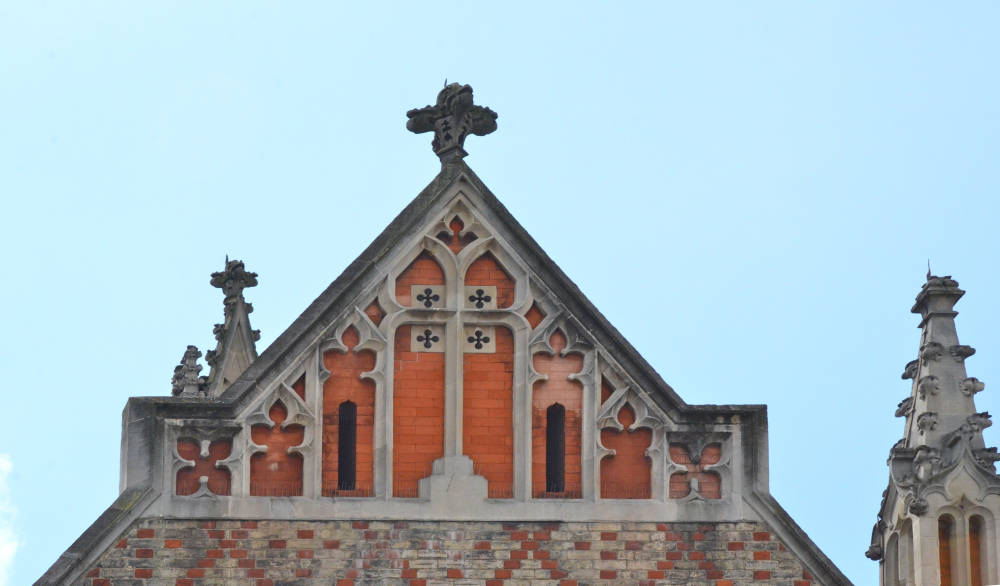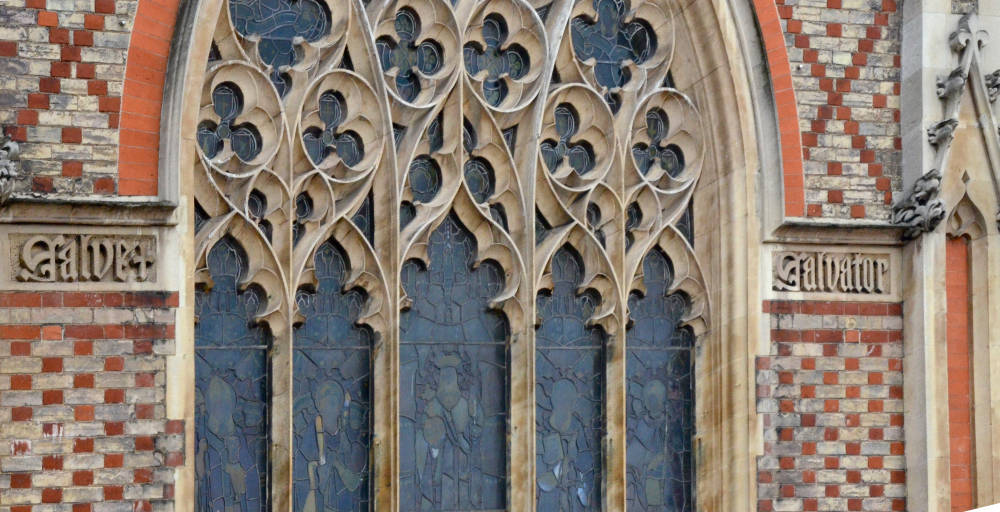 Earlier photographs of St. Saviour's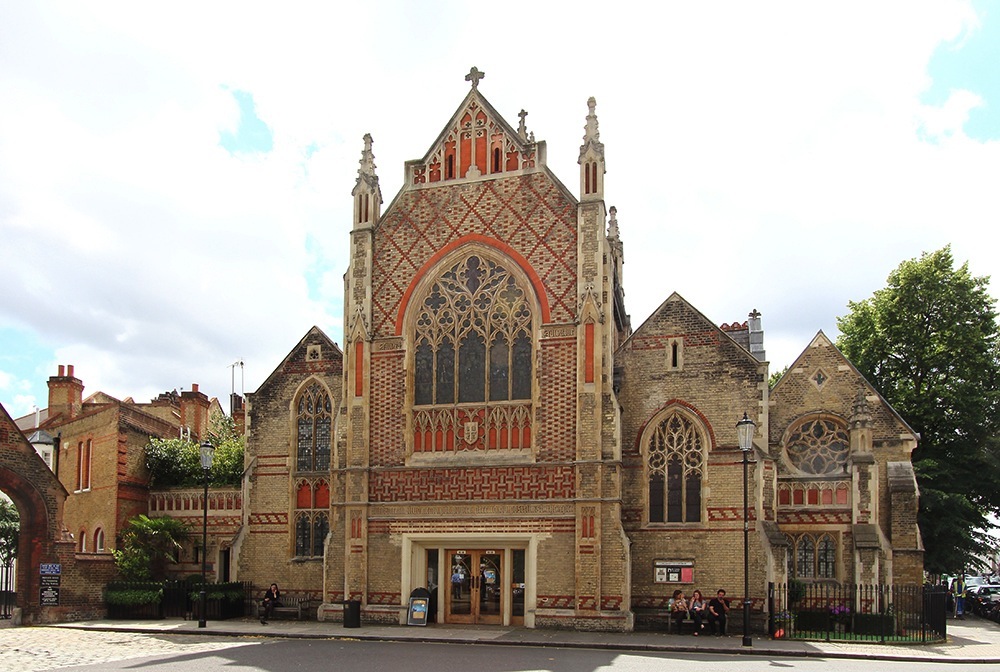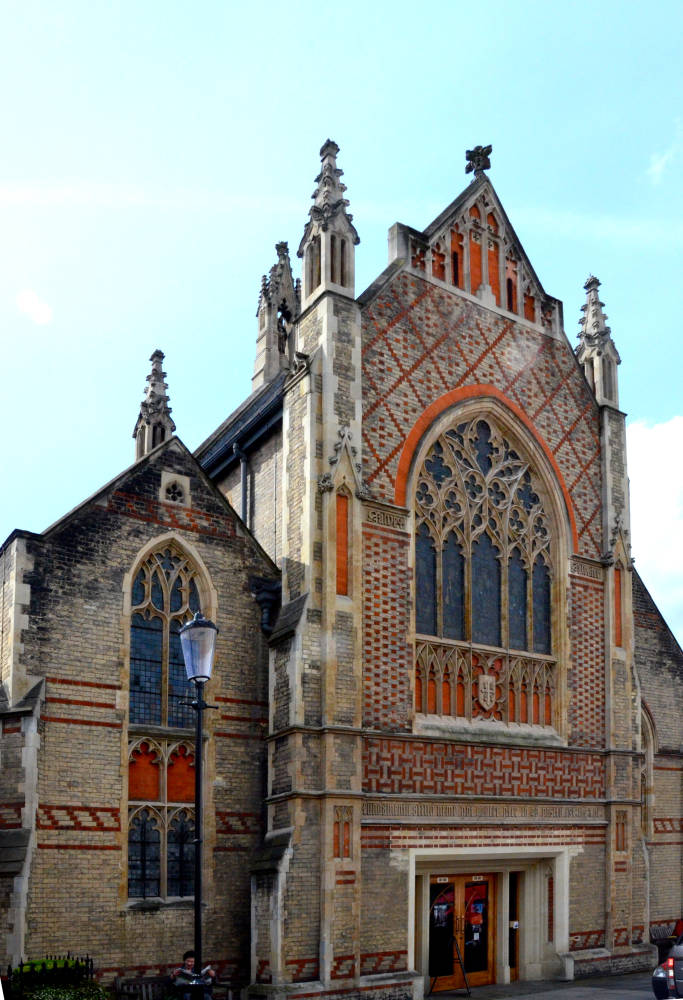 Photographs courtesy of Ms. Janine Gillion, who generously explained the history and recent conversion of the church. The photograph at left shows that parisoners originally entered St. Saviour's on a side street, the current entrance being avery recent addition.
Explanatory text from a statement in the current building's vestibule
The building of this church began in 1838 and the consecration took place on 27th May 1840. The architect was George Basevi (1794-1845), noted as an architect in classical styles, whose work also includes the Fitzwilliam Museum in Cambridge, the houses opposite in Walton Street and Belgrave Square. He was the uncle of Benjamin Disraeli, Lord Beaconsfield and architect for Smith's Charities Estate. The church was built in the Early Decorated style of the Gothic Revival. The original ground plan was a narrow rectangle with a nave and two aisles and entry was by the North Porch alone. The pulpit was also designed by Basevi, though the ornate sounding board was added later.
Because of the pressure on space the North Aisle was added in 1878 and finally the chancel was constructed in 1890 at a cost of £1,710 raised by the parish. The organ was installed in 1899 by Norman and Beard at a cost of £928. The Communicants Guild paid for the Memorial Chapel Window and as a memorial to the reign of Queen Victoria the East Window was filled with coloured glass by Taylor and Clifton for £380 in 1904. It illustrates the Te Deum. There is a Memorial Window at the West End to the Rev George Edmundson, Vicar 1906-20, and one for the first World War on the south side.
Related material
---
Last modified 24 April 2014