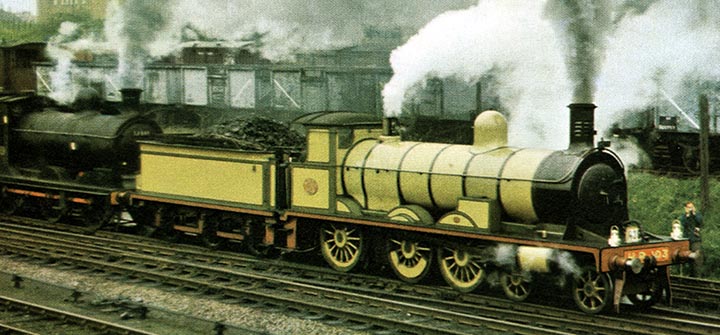 "Big Goods" [Heavy Freight] Highland Railways 4-6-0 designed by David Jones. 1894. The locomotove, which is here being assisted by a Caledonian 0-6-0 of 1899 set out in more utilitarian garb, was, according, to J. B. Snell, still at work in 1963!
Bibliography
Snell, J. B. Early Railways. London: Octopus Books, 1972, p. 76.
Snell's beautifully illustrated volume, which Weidenfeld and Nicholson first published in 1964, is a treasure trove of images of early railroading's history and pre-history and includes not only contemporary paintings and drawings but also photographs of restored equipment, recreations, and models.
---
Last modified 22 December 2004