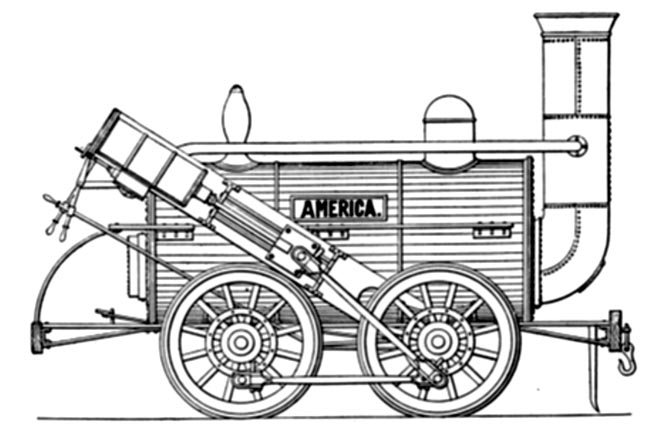 Horatio Allen of the Delaware and Hudson Canal Company ordered two British locomotives for a sixteen-mile-long line connecting coal mines to his canal: The Stourbridge Lion from Foster, Rastrick, and Co., and the America from Robert Stephenson and Co. They arrived in the United States by August 1829, at which time Allen became the first person to drive a locomotive in America.
Bibliography
Hollingsworth, J. B., and P. B. Whitehouse. North American Railways. n.p.: Bison Books, 1977, Pp. 11-12.
Snell, J. B. Early Railways. London: Octopus Books, 1972.
---
Last modified 23 December 2005