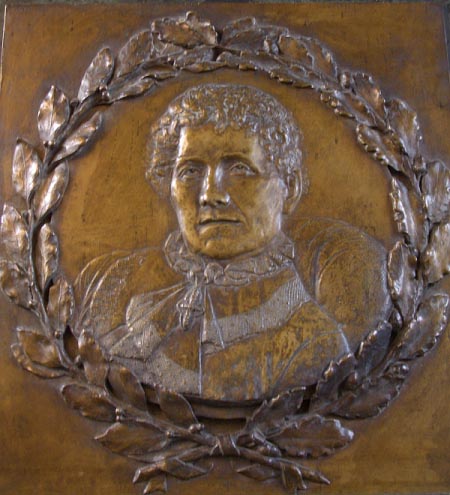 Memorial plaque to "Miss Braddon"
J. E. Hyett
after 1915
Bronze
St Mary Magdalene Church, Richmond
"Sacred to the memory of 'Miss Braddon' (Mary Elizabeth Maxwell), a writer of rare and refined scholarship who gave profitable and pleasurable literature to countless readers in her library of three score and ten works of fiction. Born 4 Oct. 1837. Departed this life 4 Feb. 1915. 'The Lord Preserveth the souls of his saints.'"
Photograph and text by Jacqueline Banerjee
[This image may be used without prior permission for any scholarly or educational purpose.]