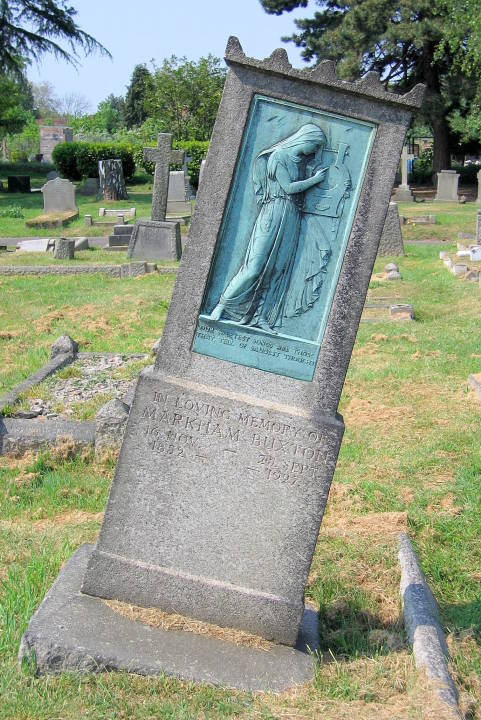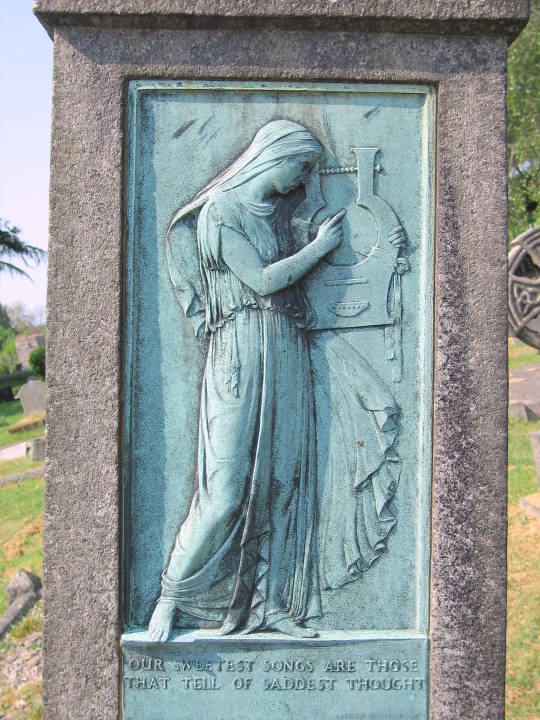 Markham Buxton Monument (1852-1927) by Alfred Buxton (b.1884 active until 1929). Bronze and stone. East Sheen Cemetery, Sheen Road, Richmond, Surrey. Photographs and text by Robert Freidus.
Bibliography
"Alfred Buxton." Mapping the Practice and Profession of Sculpture in Britain and Ireland 1851-1951. University of Glasgow History of Art and HATII, online database 2011. 30 Apr 2011.
Meller, Hugh & Brian Parsons. London Cemeteries. Fourth Edition; Amersham: Avebury Publishing Company, 2008.
---
Last modified 8 May 2011