[Click on these images to enlarge them.]
Self-portraits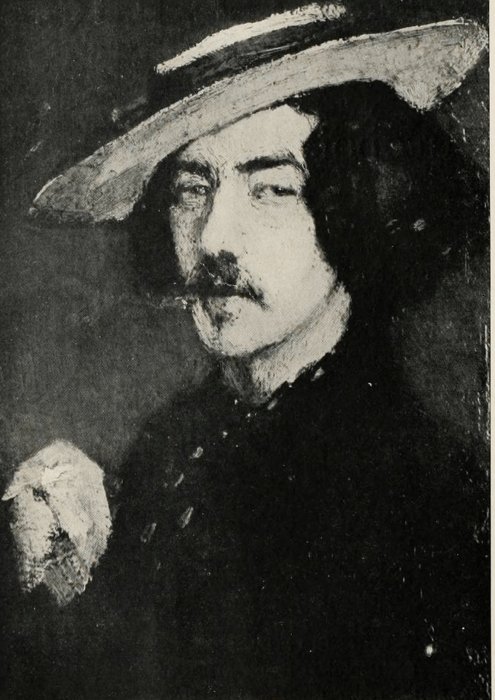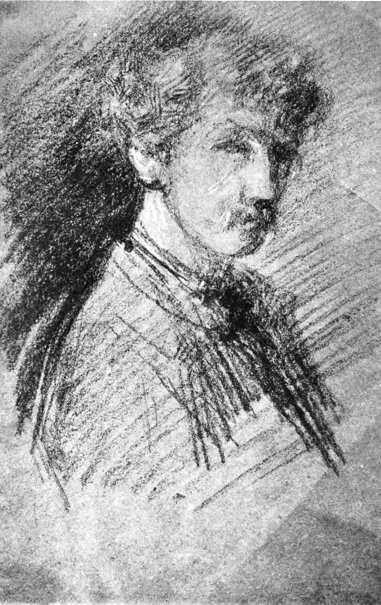 Left to right: (a) Self-portrait (oil on canvas). (b) Self-portrait. (drawing or lithograph) (c) Arrangement in Gray: Portrait of the Painter. (oil on canvas)
Portraits by sculptors and other artists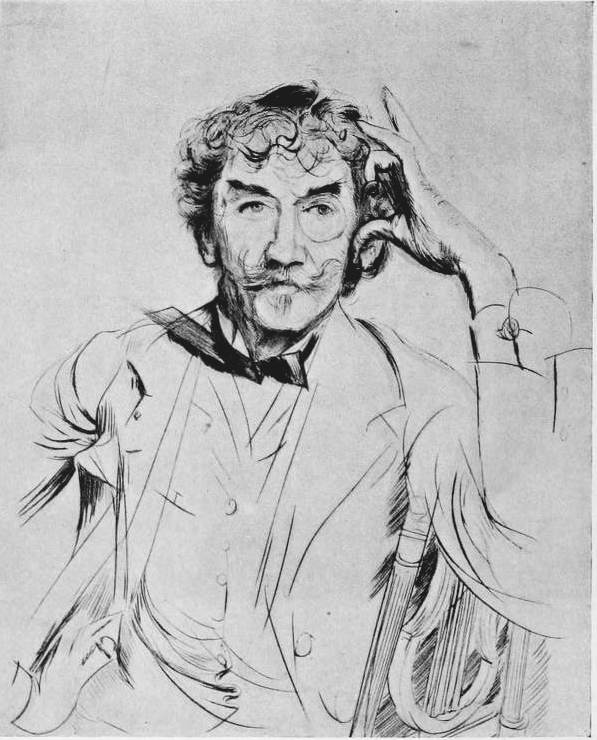 Left to right: (a) Portrait of Whistler by Raul Rajon. (b) Bust of Whistler by Sir Joseph Edgar Boehm Bart., R.A. (1834-90)
Sources and References
Duret, Theodore. Whistler. Trans. Frank Rutter. y New York: J. B. Lippincott, 1907; London: Grant Richards, 1907. Copy in the New York Public Library made available online by Internet Archive.
Pennell, Joseph, and F. Courbin. Concerning the Etchings of Mr. Whistler. 7th ed. New York: Frederick Keppel, [1910?] University of Toronto copy available online from the Internet Archive.
Way, T.R., and G.R. Dennis. The Art of James McNeill Whistler. London: George Bell and Sons, 1903. Copy from the University of British Columbia available on the Internet Archive. Web. 14 January 2012.
---
Last modified 16 January 2012