William Holman Hunt. The Great Pyramid. 1854. Watercolor on paper. Sgned with monogram and dated 1854 lower right. 17 cm h x 25 cm w (6 1/2 in h x 9 3/4 in w)
Commentary by Peter Nahum
William Holman Hunt left London in January 1854 for The Holy Land. He planned firstly to meet up with his friend Thomas Seddon in Cairo before traveling on to Palestine. In a letter to his fiancé, Seddon wrote: "We intend, in seven or eight days, to take a tent and two camels with their drivers, and a servant to cook, and camp out by the Pyramids . . . By this plan we shall economise our hotel bill" (Seddon, p. 43; quoted by Newall).

In a letter to Millais, Hunt conveyed his immediate reaction to Egypt: "There are palm trees about, which attract my passing admiration, but for all else one might as well sketch in Hackney Marsh" (letter dated 16th March 1854). Nevertheless, he described the desert as "beautiful" (Hunt, I, 380) and realizing that it was difficult to persuade models to sit, painted mostly landscapes in the early part of 1854. Three of these he exhibited at the Royal Academy in 1856, on his return. One of his most famous paintings is The Sphinx, Giza, looking toward the Pyramids of Saqqara (Harris Museum & Art Gallery, Port Sunlight). Three years later, Giza was still fresh in his mind, and he began work on an etching of the encampment he had shared with Seddon.
In this watercolour, painted during the inundation of the Nile, Holman Hunt shows the Great Pyramid of Cheops at Giza and the smaller Queen's Pyramids viewed from the east. The composition of the ducks in the foreground and the clarity of the tiny figures in the midday light creates a magical air to a much reproduced scene. Remarking on the flock of ducks in the foreground of the watercolour, Alan Staley suggests that Hunt was ready to become an animaliste as well as a paysagiste. Animals also appear in the foreground of the Sphinx and two watercolours of gazelles in the desert, leading to his most ambitious work, painted later that year, The Scapegoat (Staley, p. 70). [Online catalogue for the exhibition Master Drawings at The London Original Print Fair 2006: 22nd to 26th March 2006.]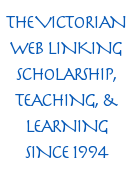 References
Bronkhurst, Judith. William Holman Hunt. A Catalogue Raisonné. New Haven and London: Yale UP, 2005, catalogue number D78, illustrated
Hunt, William Holman. Pre-Raphaelitism and the Pre-Raphaelite Brotherhood, two volumes. London, 1905.
William Holman Hunt, mss letter to John Ernest Phythian, Manchester, in a secretary's hand, 14th December 1906 (Manchester City Libraries)
Seddon, John Pollard. Memoir and Letters of the late Thomas Seddon, Artist. By his Brother. London 1858.
Staley, Allen The Pre-Raphaelite Landscape, Oxford: Oxford UP.
Provenance: Sir John Pender, MP, Manchester; sold 10th February 1873 for £75, to: Thos. Agnew & Sons; sold 12th February for £130, to: William Brockbank, Didsbury, Manchester; sold by his executors at: Christie's London, 27th February 1897, lot 24; sold for £63, to: Thos. Agnew & Sons; sold by 1906, to: E. B. Brockbank Christie's, 11th June 1968, lot 155; sold for £3,360, to: Leggatt Brothers; sold to: Hon. Bobby Wills, Farmington Lodge, Gloucester; to 2005
Peter Nahum Ltd, London has most generously given its permission to use in the Victorian Web information, images, and text from its catalogues, and this generosity has led to the creation of hundreds of the site's most valuable documents on painting, drawing, and sculpture. The copyright on text and images from their catalogues remains, of course, with Peter Nahum Ltd.

Readers should consult the website of Peter Nahum at the Leicester Galleries to obtain information about recent exhibitions and to order their catalogues. [GPL]