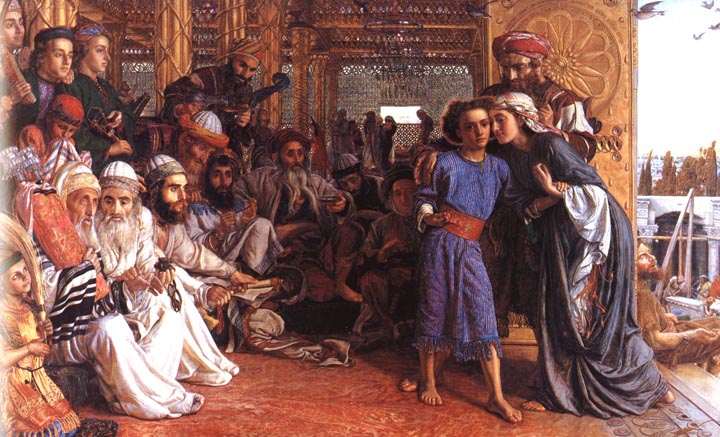 William Holman Hunt. The Finding of the Saviour in the Temple. 1854-60. Oil on canvas, 33 3/4 x 55 l/2 in. Birmingham City Museums and Art Gallery.
Details
Discussion Questions
References
Landow, George P. Discussions of composition and iconography in Replete with Meaning
The Pre-Raphaelites. London: Tate Gallery/Allen Tate, 1984.
Wood, Christopher. The Pre-Raphaelites. New York: Studio Press, 1981.
---
Last modified 1 June 2007