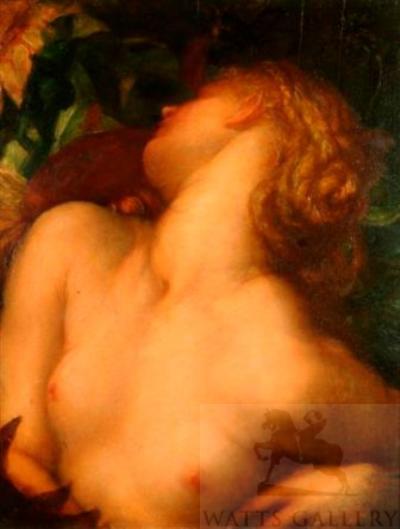 Clytie
George Frederic Watts RA (1817-1904)
1865-1869
Oil on panel
61 x 51 cm.
Watts Gallery, Compton (no. COMWG.73)
Related material
Photograph and formatting by George P. Landow
Many thanks to the Watts Gallery for permitting the Victorian Web to include an image of this work from their collection. Readers might wish to view the Gallery's site for news about current exhibitions and its other programs.