Left to right: Portraits by (a) Charles Couzens. (b) Richard Reginald Goulden (on the façade of the Victoria and Albert Museum. [Click on these images and those below to enlarge them.]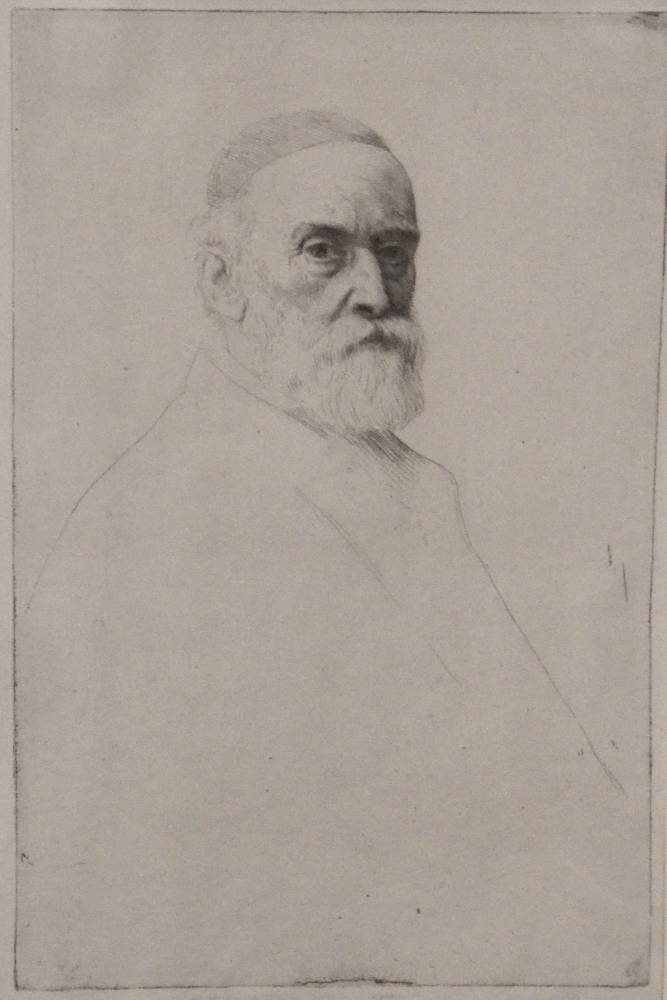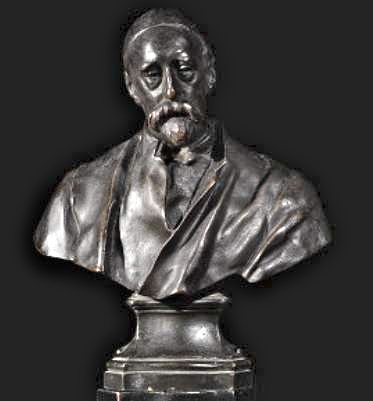 Left to right: Portraits by (a) Alphonse Legros. (b) Sir Alfred Gilbert. [Click on these images for larger pictures.]
Bibliography
Blunt, Wilfred. "England's Michaelangelo": A Biography of George Frederic Watts, Om., R.A. London: Hamish Hamilton, 1975.
Gould, Veronica Franklin. G. F. Watts: The Last Great Victorian. New Haven and London: Yale University Press, 2004.
Hare, William Loftus. Watts (1817-1904). Full text at Project Gutenberg. [This appears to be a pamphlet in a series entitled Masterpieces in Colour edited by T. Leman Hare. The Gutenberg text does not indicate place or date of publication.]
Read, Benedict. Victorian Sculpture. New Haven: Yale University Press, 1982.
---
Last modified 23 September 2012