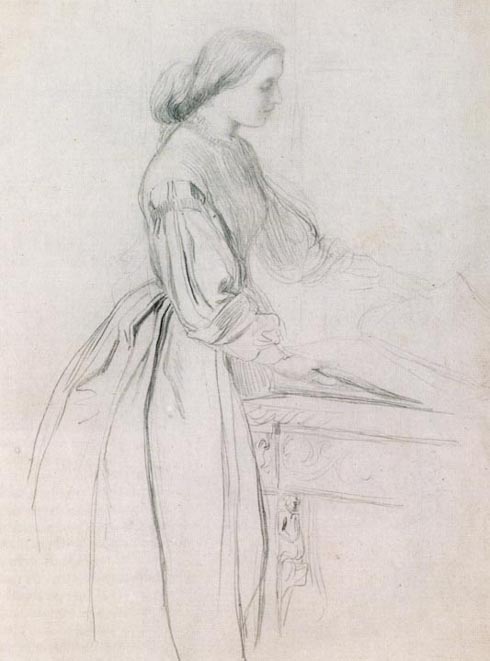 Study of a Woman [Jeannie Senior]
George Frederic Watts RA (1817-1904)
Pencil
11 3/4 x 9 1/4 inches
References
Bryant, Barbara. G F Watts. Portraits: Fame and Beauty in Victorian Society. London: National Portrait Gallery, 2004, illus. plate 38.
Maas, Rupert. British Pictures. London: The Maas Gallery. 2006. Catalogue number 23.
The Maas Gallery, London has most generously given its permission to use in the Victorian Web information, images, and text from its catalogues. The copyright on text and images from their catalogues remains, of course, with the Maas Gallery.
Readers should consult the gallery website to obtain information about recent exhibitions and to order their catalogues. [GPL]
---

Victorian
Web

Artists

G. F.
Watts

Drawings

Next
Last modified 13 August 2006