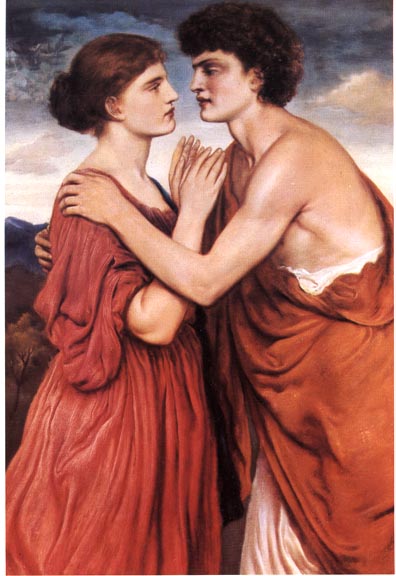 Classical Subjects
Religious Subjects
Head (St.Peter or "Help Lord or I Perish")

, 1892 (no image on site)
Miscellaneous
Bibliography
The Emergence of Jewish Artists in Nineteenth-Century Europe. Exhibition Catalogue. Ed. Susan Tumarkin Goodman. London: Merrell; New York: Jewish Museum, 2001.
Gossman, Lionel. From Expulsion to Emancipation: Jews in England 1290-1858. A Victorian Web Foundation book. 2020. (complete text).
Lambourne, Lionel. The Aesthetic Movement. London: Phaidon, 1996.
Morgan, Hilary, and Peter Nahum. Burne-Jones, the Pre-Raphaelites, and Their Century. London: Peter Nahum, 1989. Catalogue number 131.
Queer British Art, 1861-1967. Ed. Clare Barlow. London: Tate Britain, 2017. [Reviewed by George P. Landow].
---
Last modified 18 May 2022