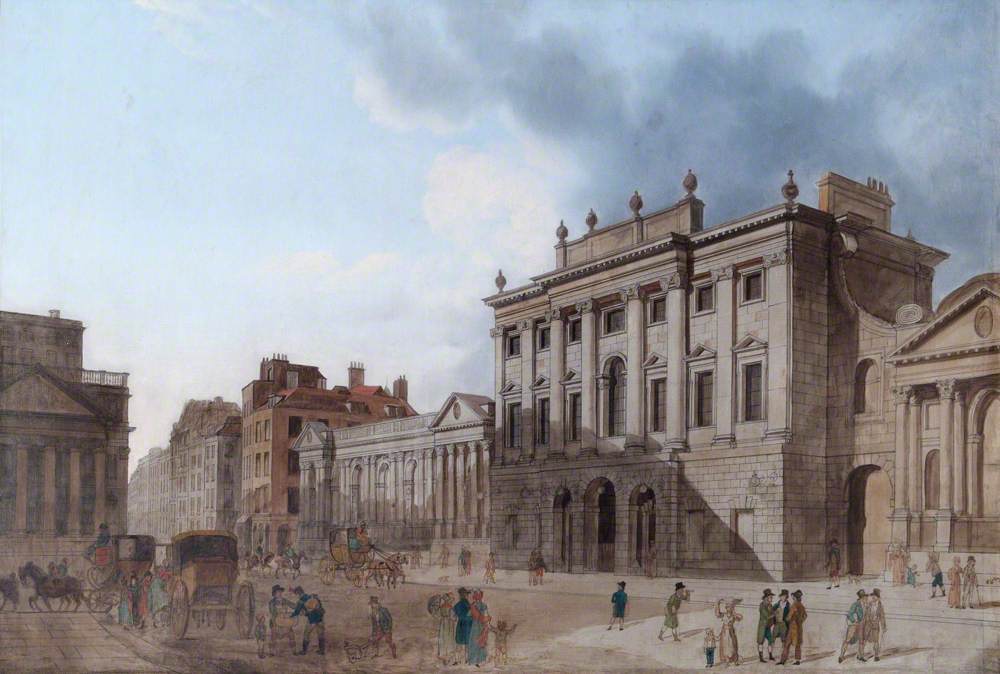 A View of the Old Bank of England, c. 1800 by Thomas Hosmer Shepherd (considering Shepherd's dates, 1793-1864) the date must indeed be a rough one, suggesting onlythat the view dates from the early nineteenth century). Oil on canvas. H 62 x W 95 cm. Collection: Bank of England. Accession number: 0803, purchased, 1968. Kindly made available via Art UK on the Creative Commons Attribution-NonCommercial licence (CC BY-NC). Text and formatting by Jacqueline Banerjee. [Click on the image to enlarge it.]
Unusual for Shepherd in that it is an oil painting, this shows the Threadneedle Street premises after the architect Sir Robert Taylor (1714–1788) had added two wings to the east and west of the central block of the building previously designed by George Sampson early in the eighteenth century. This is a precious and precise glimpse of what it looked like then, partly shadowed under a cloudy sky.
Later on, the bank's third architect, John Soane, rebuilt a large part of it, and then the whole of it was rebuilt (except that Soane's "curtain wall" was retained) by its fourth architect, Herbert Baker (1862–1946) between 1921 and 1942 (see Weinreb et al. 37-38). Baker's impressive work can also be seen in the Secretariat complex in New Delhi).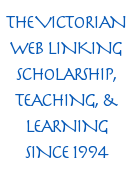 Other Views and Related Material on the Bank of England
Bibliography
"Views of the Bank." Bank of England Museum. Web. 20 November 2020.
Weinreb, Ben, Christopher Hibbert, Julia Keay and John Keay. The London Encyclopaedia. New ed. London: Macmillan, 2008.
---
Created 20 November 2020