Carrier's Wagon, Dorking, Surrey by Thomas Hosmer Shepherd. Watercolour on paper, H 19.5 x W 27.5 cm. Collection: Brampton Museum, Newcastle-under-Lyme. Accession number: NM:2008.135, bequeathed by Joseph Mayer in 1882. Kindly made available via Art UK on the Creative Commons Attribution-NonCommercial licence (CC BY-NC). Text and formatting by Jacqueline Banerjee. [Click on the image to enlarge it.]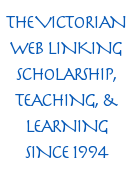 "Dorking. All the world knows its famous street, and the lovely country round it," wrote Arthur Mee in 1938. Dorking is still a pretty market town amid beautiful surroundings, since it has the North Downs on one side, with the famous beauty spot of Box Hill, and the Greensand Ridge on the other, with an even loftier beauty spot, Leith Hill. The latter is the highest point in the south of England. These two places are only about ten miles apart, and the road through the town is well known for its views. After the railways opened it up, the area became a favourite haunt of Victorian artists and writers.
Related Material
Bibliography
Mee, Arthur, ed. Surrey: London's Southern Neighbour. The King's England series. London: Hodder and Stoughton, 1938.
---
Last modified 24 April 2012