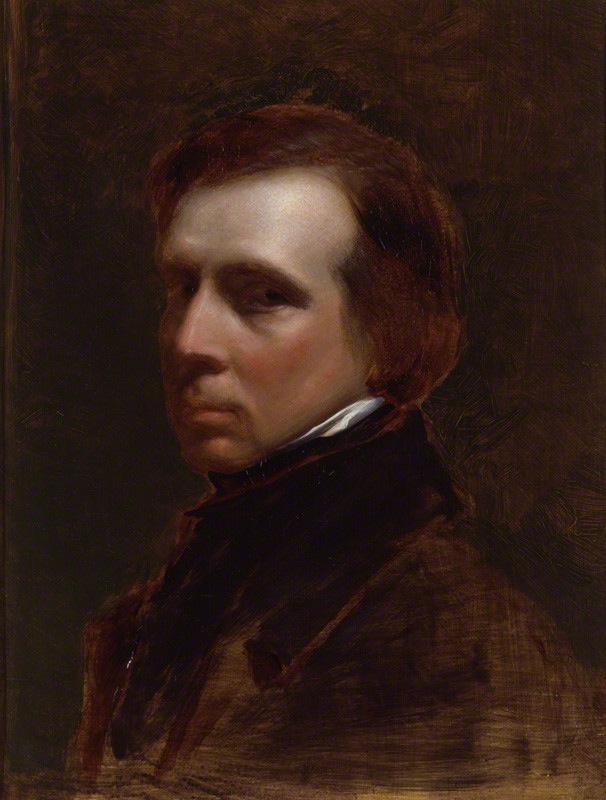 "The sheer energy of many Victorian portrait painters is amazing," says Lionel Lambourne — and he gives George Richmond as an example. This artist had studied under the eminent Swiss painter Henry Fuseli, when Fuseli was Professor of Painting at the Royal Academy, and then, as Lambourne tells us,
began his career as a member of the Ancients, a group of young artists who gathered round Samuel Palmer and were inspired by William Blake's work. Marriage and family responsibilities led him to concentrate exclusively on portraiture after 1831, and his sitter book contains 2,500 entries of members of the aristocracy, the clergy and the literary world, such as John Ruskin, Charlotte Brontë and George Eliot. He did not begin painting in oils until he was 35, before that having worked almost exclusively in crayons and watercolour, but for the next thirty-five years he painted one prominent person after another. [74]
Apparently he had four sitters a day, and these, as Lambourne suggests, would have been among the most important people of the time.
Richmond and his wife had a large family, with ten of their fifteen children surviving past infancy. Their second son was William (later Sir William) Blake Richmond, who was born shortly before the family moved to the York Street house which was to be the permanent family home, and where George Richmond died at the age of nearly eighty-seven. — Jacqueline Banerjee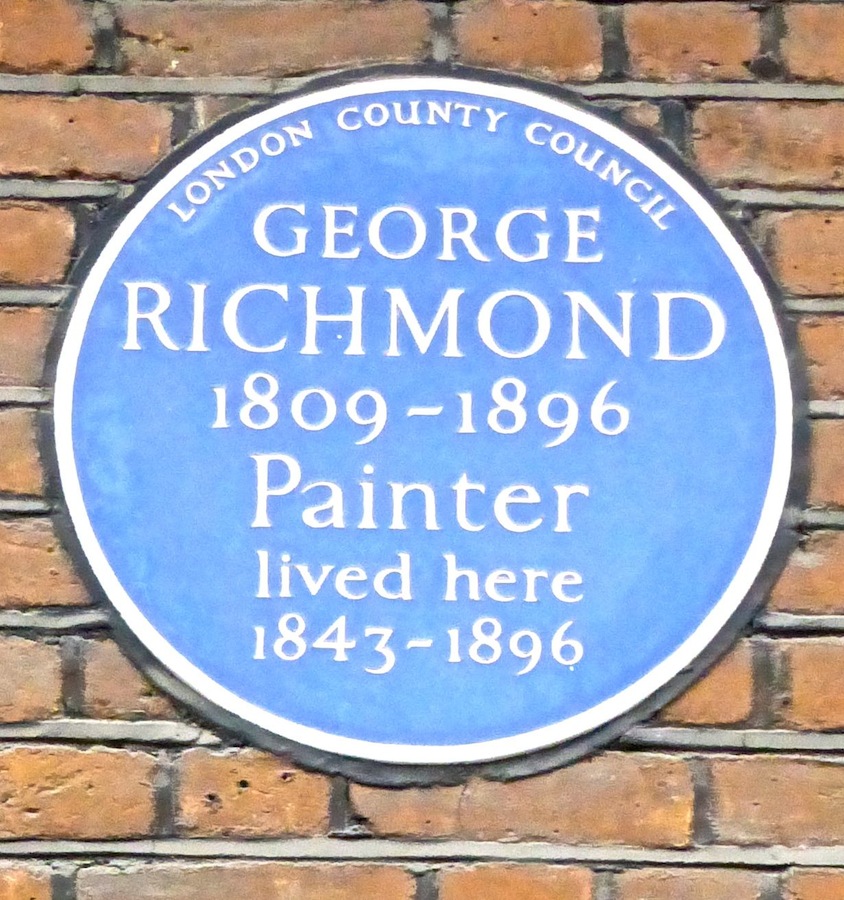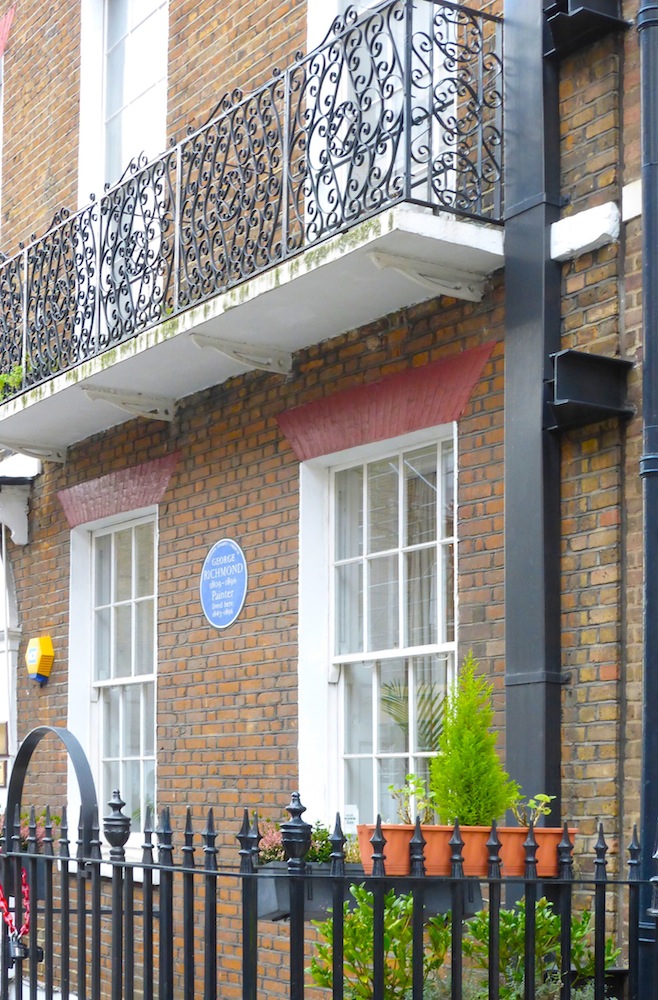 George Richmond's home at the fashionable address of 10 (now renumbered to 20) York Street, Marylebone, London W1. Photographs by JB; click to enlarge.
Biography
Works
Bibliography
Barker, Juliet. The Brontës. London: Weidenfeld and Nicolson, 1994 (see pp. 644-45).
The Fine Art Society Story. Part I. London: The Fine Art Society, 2001.
Lambourne, Lionel. Victorian Painting. London and New York: Phaidon, 1999.
Lister, Raymond. "Richmond, George (1809–1896), portrait painter." Oxford Dictionary of National Biography. Online ed. Web. 27 February 2016.
Morgan, Hilary, and Peter Nahum. Burne-Jones, the Pre-Raphaelites, and Their Century. London: Peter Nahum, 1989.
---
Last modified 1 March 2016