Sir William Orpen, RA, AR, RHA, was born in Stillorgan, now a suburb of Dublin, on 27 November 1878. By virtue of his precocious talent, he comes in at the tail-end of the Victorian period as a young artist already making his mark among older peers like Walter Sickert (1860-1942) and Frank Brangwyn (1867-1956). Considered a "progressive" like them (Lambourne 301), he established a fine reputation largely as a society portraitist, but was knighted in 1918 for quite a different kind of work — portraying scenes of the First World War in France.
While keeping his studio in London, and pursuing his artistic career mainly from there, Orpen also painted in Ireland, and taught part-time at the Metropolitan School of Art in Dublin. This institution had been given its name in 1877, but had a history going back to the mid-eighteenth century. Prior to entering the Slade in London, Orpen himself had studied there, entering at the astonishingly young age of eleven (Chilvers and Glaves-Smith 531). As drawing master at the School from 1902-1914, Orpen was very much involved in the Celtic Revival, influencing the new generation of Irish realists of the day, and participating enthusiastically "in the attempt there to find a visual counterpart to the birth of new national literary language" (Tsaneva, foreword).
Orpen was highly successful in his own lifetime, and has been compared to "his friend Augustus John, being vigorous and painterly but sometimes rather flashy" (Chilvers and Glaves-Smith 531). His life was also colourful, in that he had a lengthy extra-marital affair with a beautiful and wealthy older woman (also married), Evelyn Saint-George (1870-1936). She was considerably taller than he was, and according to Bruce Arnold in the Irish Independent, gossips nicknamed them "Jack and the Beanstalk." However, morality and mockery aside, she was a great source of inspiration to him.
Works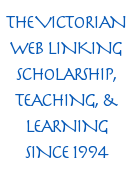 Bibliography
Arnold, Bruce. "Painting's Brush with a Great Love Affair." Independent.ie. 8 May 2001. Web. 11 July 2021.
Chilvers, Ian, and John Glaves-Smith. Oxford Dictionary of Modern and Contemporary Art. 2nd ed. Oxford, Oxford University Press, 2009.
Lambourne, Lionel. Victorian Painting. London and New York: Phaidon, 1999.
"Metropolitan School of Art, Dublin." Mapping the Practice and Profession of Sculpture in Britain and Ireland 1851-1951 (University of Glasgow History of Art and HATII, online database). Web. 11 July 2021.
Tsaneva, Maria. William Orpen: 109 Masterpieces. Lulu Press, 2014 (Preview on Google Books).
---
Last modified 11 July 2021