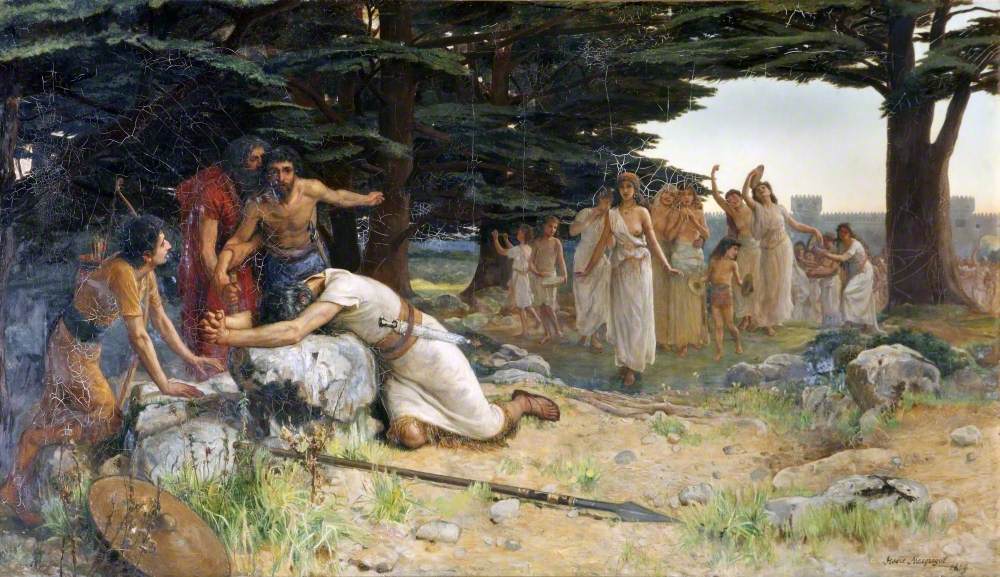 Paintings
Bibliography
Anonymous. "Lady Artists no. 65," The Lady's Pictorial. 25 April 1891: 656-7.
Gerrish Nunn, Pamela. "The Domestication of History." Problem Pictures: Women and Men in Victorian Painting. Aldershot: Scolar Press, 1995.
Hadjiafxendi, Kriaki, and Patricia Zakreski, eds. Crafting the Woman Professional in the Long Nineteenth Century: Artistry and Industry in Britain. London: Routledge, 2016 (see p. 178).
Harris, Elree I, and Shirley R. Scott. A Gallery of Her Own: Ann Annotated Bibliography of Women in Victorian Painting. London: Routledge, 2013.
Macgregor, Jessie. Gardens of Celebrities and celebrated gardens in and around London. London: Hutchinson, 1918. Internet Archive. Contributed by the University of British Columbia Library. Web. 13 March 2022.
Mason-Hinchley, Edith M. "Why we want the Vote: the woman artist." The Vote. 12 August 1911: 199-200.
Postlethwaite, Helene. "Some Noted Women-Painters." Magazine of Art. Vol. 18. 1895: 17-22.
---
Created 19 March 2022