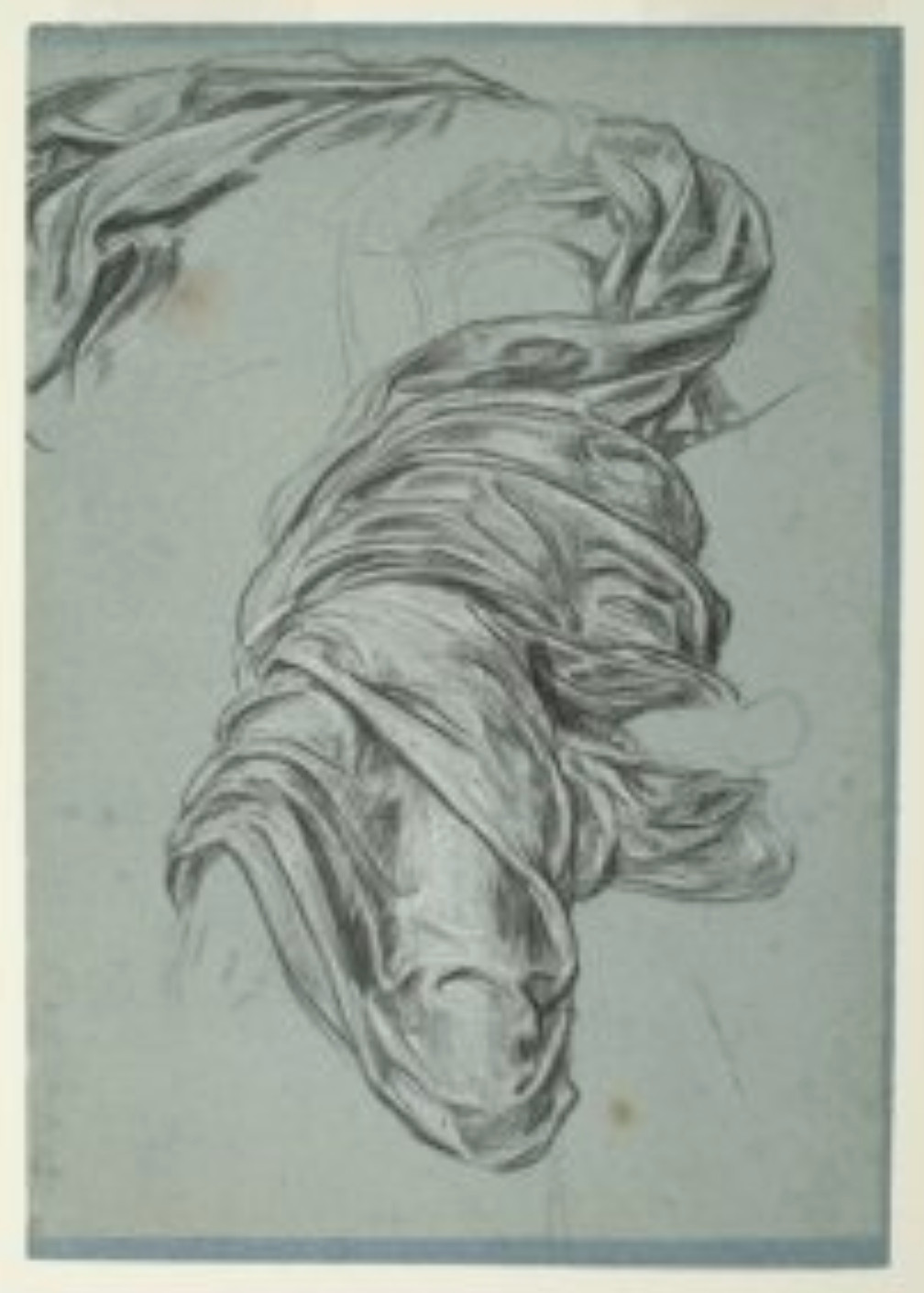 Study for Hercules Wrestling with Devils for the Body of Alcestis
Lord Frederic Leighton (1830-1896)
c. 1870
Black and white chalk
40.5 x 28.4 cm
Described by Reena Suleman as "an early example of Leighton's large-scale study of drapery" (Catalogue, p.58).
[Click on image to enlarge it.]
Reproduced with permission form the Leighton House Museum. Please request permission from the museum if you wish to reproduce it yourself. Image capture and formatting by Jacqueline Banerjee.