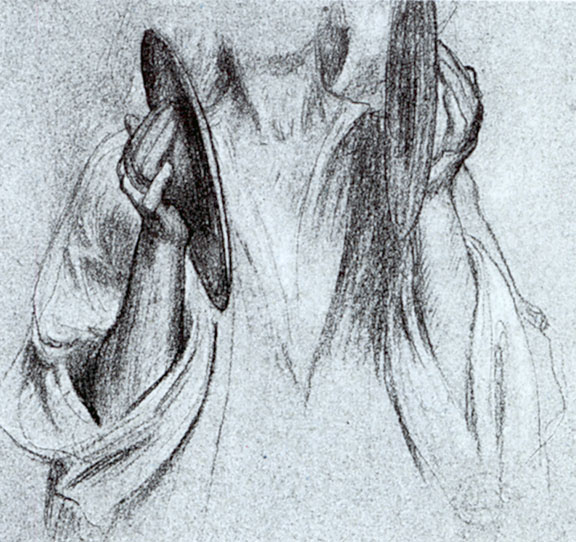 A Cymbal Player, a study; for the musician in the painting 'Salome Dancing' by Frederic, Lord Leighton, PRA RWS 1830-1896. Dated between 1875 and 1863. Pencil and crayon on blue paper. 7 7/8 x 8 1/4 inches, 20 x 21 cm.
Commentary by Hilary Morgan
The present drawing is a study for the female musician in the background of Leighton's painting 'Salome Dancing' (Private collection, Japan), which was rejected by the Royal Academy in 1863, and which was possibly begun in 1857 in Paris under the inspiration of Leighton's Algerian visit of that year.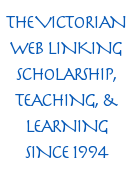 References
Morgan, Hilary, and Peter Nahum. Burne-Jones, the Pre-Raphaelites, and Their Century. London: Peter Nahum, 1989. Catalogue number 98.
Richard and Leonee Ormond, Lord Leighton, (Yale University Press, New Haven and London 1975), catalogue number 87, plate 77.
Peter Nahum Ltd, London has most generously given its permission to use in the Victorian Web information, images, and text from its catalogues, and this generosity has led to the creation of hundreds of the site's most valuable documents on painting, drawing, and sculpture. The copyright on text and images from their catalogues remains, of course, with Peter Nahum Ltd.
Readers should consult the website of Peter Nahum at the Leicester Galleries to obtain information about recent exhibitions and to order their catalogues. [GPL]