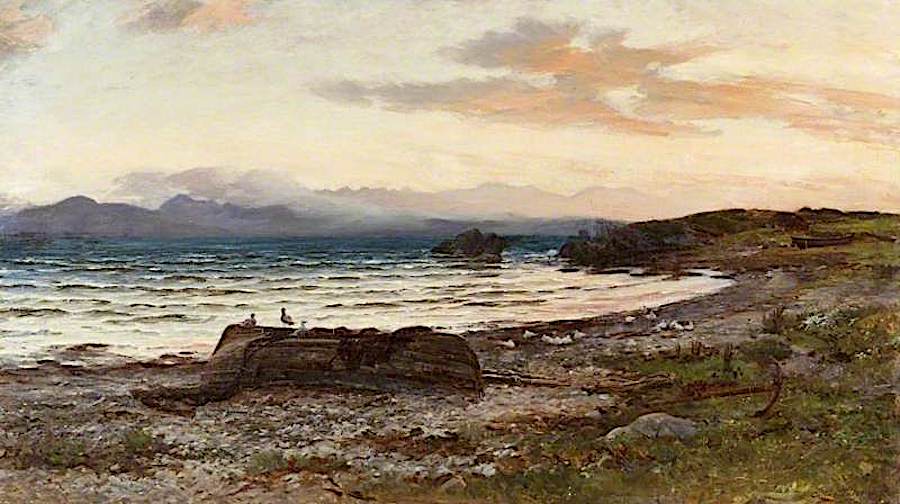 Good-Night to Skye, by Colin Hunter, ARA, 1841-1904. 1890. Oil on canvas. H 99.1 x W 180.3 cm. Collection: Glasgow Museums Resource Centre. Accession no. 727. Purchased from the artist, 1895. Credit: Glasgow Life Museums. Image downloaded from Art UK under the terms of the the Creative Commons Attribution-NonCommercial-NoDerivatives licence (CC BY-NC-ND).
This has all the hallmarks of Hunter's work, including a tinge of melancholy. Rippling waters are touched with the glow of sunset, and an upturned boat lies on the shore, with its rusty anchor visible. The shore itself, empty of any other sign of life besides the gulls perched on the boat, stretches round in the foreground. It comes close to the island itself, with its low mountain ranges shadowy across the water — all beneath an early evening sky. The artist's title conveys a kind of benediction. — Jacqueline Banerjee
Bibliography
Falls of Niagara. Art UK. Web. 30 October 2022.
---
Created 30 October 2022