Two Highland Children by a Scottish Stream, 1856-57. Oil on panel, 12 x 8 inches (30.5 x 20.3 cm). Private Collection. [Click on images to enlarge them.]
This painting again betrays the strong influence of J. E. Millais. The Highland river setting immediately recalls Millais' famous portrait of John Ruskin, whose background of rocks and a fast moving river was painted at Glenfinlas starting in July of 1853. Halliday had observed its progress when he visited Millais there in October 1853.
Halliday's treatment of the blouse of the young girl bears a striking similarity to Millais' painting of the white dress in his The Violet's Message of 1854. The Scottish stream shown in Halliday's painting is almost certainly located in Sutherland, the extreme north east county of Scotland. The rocks shown at the children's feet, with their distinctive swirling strata, seem to be Lewisian gneiss, a metamorphic rock exclusive in the British Isles to Sutherland and the Hebrides. There is no evidence to suggest that Millais accompanied Halliday on this particular excursion, but it is known that they did visit Sutherland together in 1861, shooting at Lairg, and then again in 1862, fishing on the river Shin.
Details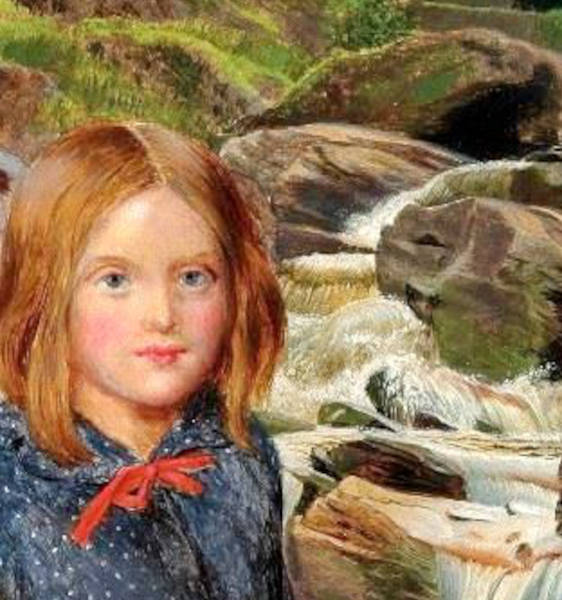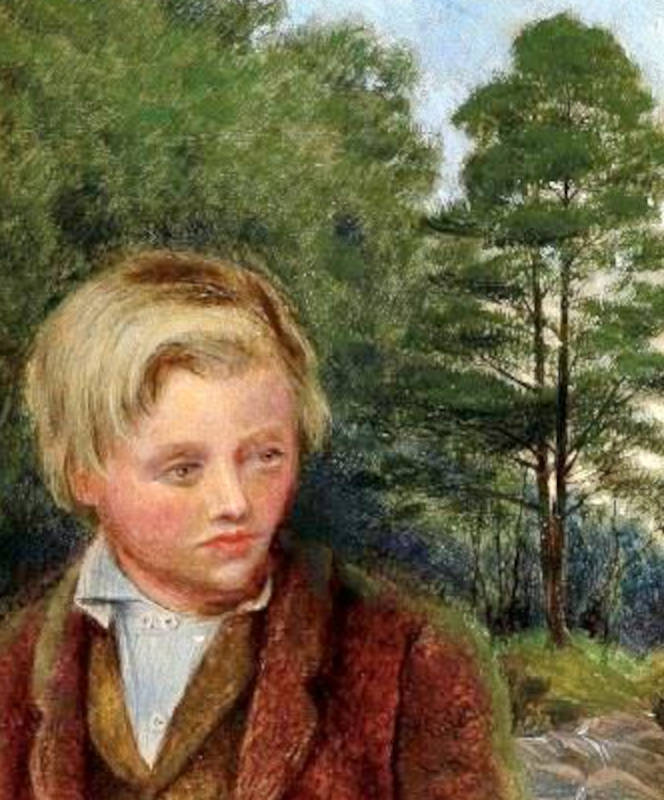 ---
Last modified 20 February 2022