Goetze was known for his grand classical and historical scenes.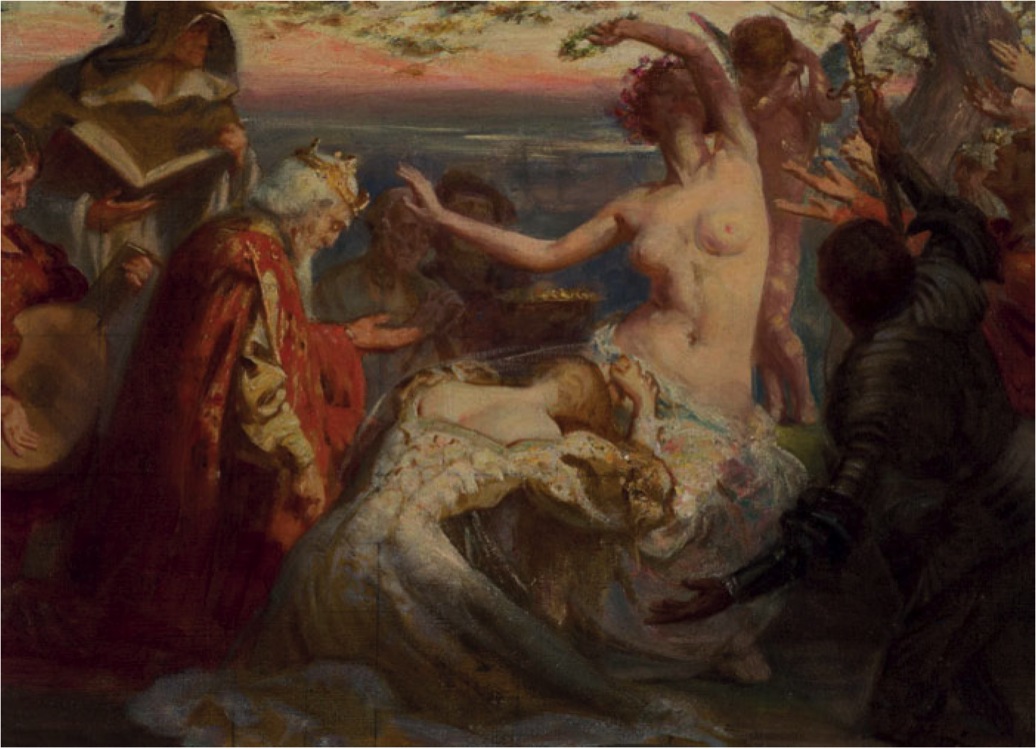 Biographical Materials
Works
Bibliography
Bolitho, Hector. Alfred Mond, First Lord Melchett. London: Martin Secker, 1933. Internet Archive. Contributed by the Digital Library of India. Web. 18 July 2018.
Clarke, Bridget. "Sigismund Goetze 1866–1939." St John's Wood Memories. Web. 18 July 2018.
Crowther, Paul. Awakening Beauty: The Crowther-Oblak Collection of Victorian Art. Exhibition catalogue. Ljubljana: National Gallery of Slovenia; Galway: Moore Institute, National University of Ireland, 2014. No. 34.
"Mr. Sigismund Goetze" (Obituary) The Times 25 Oct. 1939: 10. The Times Digital Archive. Web. 18 July 2018.
"Sigismund Christian Hubert Goetze". Mapping the Practice and Profession of Sculpture in Britain and Ireland 1851–1951 (University of Glasgow History of Art and HATII, 2011). Web. 18 July 2018.
Willsdon, Clare A. P. Mural Painting in Britain 1840-1940: Image and Meaning. Oxford: Oxford University Press, 2000.
---
Last modified 10 December 2014