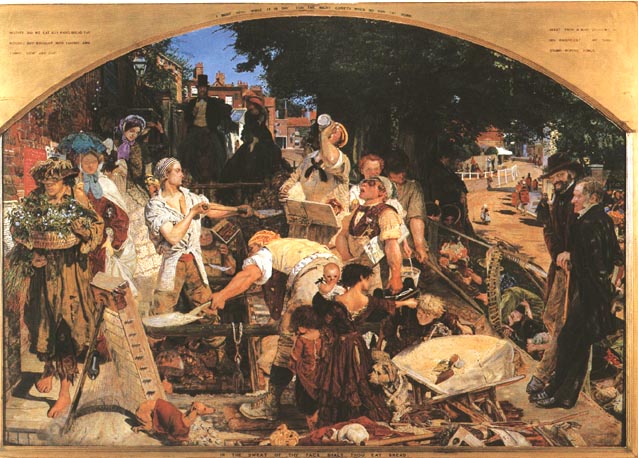 Ford Madox Brown. Work. 1852-65. Oil on canvas, arched top, 53 15/16 x 77 11/16 in. Manchester City Art Galleries.
Details
Related Material
Bibliography
Bennett, Mary. [Catalogue entry for Work]. The Pre-Raphaelites. London:Tate Gallery/Allen Lane, 1984. 163-65.
The Exhibition of "Work," and other Paintings by Ford Madox Brown, at the Gallery, 191, Piccadilly. London, 1865.
Walker, John A. "Work": Ford Madox Brown's Painting and Victorian Life. London: Francis Boutle, 2006. [review by GPL]
Wood, Christopher. The Pre-Raphaelites. New York: Studio/Viking, 1981. 49-50.
---
Created 19 September 2004

Last modified 23 January 2022