Part of the design for The Triumph of Arts and Letters – Philosophers, Sages and Students for the Royal Albert Hall. Edward Armitage (1817-1896). c.1869-1870. Pen, ink & watercolour on paper. Full section on paper: H 32 x W 259 cm. Accession number: RAH/5/6/1/13. © Royal Albert Hall, by kind permission of the Royal Albert Hall Archives.
The whole section was to be one of Edward Armitage's two contributions to the enormous terracotta mposaic frieze running around the whole façade, below the dome of the building. The part shown here shows less than half of the twenty-three figures in the section. This small part not only gives an idea of the heroic scale of the enterprise but is of special interest because it shows students being taught by Sir Richard Owen (on the far right), who gestures towards a fossil specimen. The fact that one of these students is a young woman is also significant, as women students were only now entering academe (see Armitage 148). Two other young women can be seen here, one by the chemistry table and one curtseying to receive an award.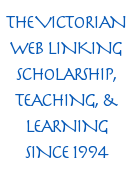 Related Material
Bibliography
Armitage, Jill. Edward Armitage RA: Battles in the Victorian Art World. Kilworth Beauchamp, Leicestershire: Matador, 2017. [Review].
---
Created 13 October 2019