William Hogarth (1697-1764). The Harlot's Progress, Plate V. "Expires while the Doctors are disputing," engraved by G. Presbury. Source: Complete Works, facing p. 112. Scanned image and text by Philip V. Allingham. [This image may be used without prior permission for any scholarly or educational purpose.]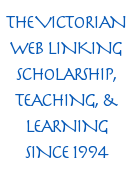 Note to Plate V. — Released from Bridewell, we now see this victim to her own indiscretion breathe her last sad sigh, and expire in all the extremity of penury and wretchedness. The two quacks, whose injudicious treatment has probably accelerated her death, are vociferously supporting the infallibility of their respective medicines, and each charging the other with having poisoned her. The meagre figure is a portrait of Dr. Misaubin, a foreigner, at that time in considerable practice. . . . .
While the maid-servant is entreating them to cease quarrelling, and assist her dying mistress, the nurse plunders her trunk of the few poor remains of former grandeur. Her little boy turning a scanty remnant of meat hung to roast by a string; the linen hanging to dry; the coals deposited in a corner; the candles, bellows, and gridiron hung upon nails; the furniture of the room; and indeed every accompaniment, exhibit a dreary display of poverty and wretchedness. Over the candles hangs a cake of Jew's Bread, once perhaps the property of her Levitical lover, and now used as a fly-trap. The initials of her name, K. H., are smoked upon the ceiling as a kind of memento mori to the next inhabitant. On the floor lies a paper inscribed "anodyne necklace," at that time deemed a sort of charm against the disorders incident to children; and near the fire, a tobacco-pipe, and paper of pills. [112]
Bibliography
Complete works of William Hogarth; in a series of one hundred and fifty superb engravings on steel, from the original pictures / with an introductory essay by James Hannay, and descriptive letterpress, by the Rev. J. Trusler and E.F. Roberts. London and New York: London Printing and Publishing Co., c.1870.
Paulson, Ronald. Hogarth: His Life, Art and Times, 2 vols. New Haven and London: Yale University Press, 1971.
---
Last modified 7 March 2010