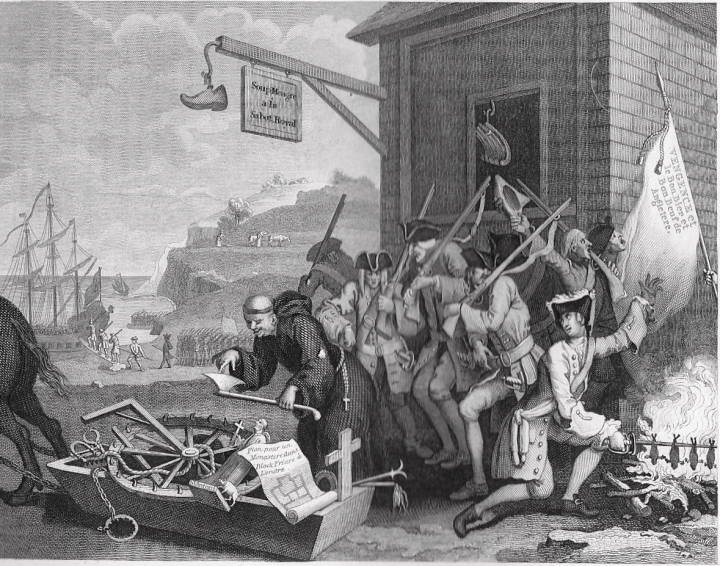 France drawn by William Hogarth (1697-1764) and engraved by C. Armstrong. Source: Complete Works, facing p. 124. [Larger Image] Scanned image and caption by Philip V. Allingham [This image may be used without prior permission for any scholarly or educational purpose.]
The complementary plates England" and France," first published in 1756 and republished in 1759, reflect the xenophobic attitude that characterized Anglo-French relations throughout the eighteenth century, but which were at their height during the Seven Years War for colonial supremacy in North America. "France," according to the commentators, citing an extract from
The London Chronicle
for 20 October 1759, represents "the preparations on the French coast for an intended invasion; the other, a view of the preparations making in England to oppose the wicked designs of our enemies; proper to be stuck in public places, both in town and country, at this junction" (132). The verses under each print were supplied by the great actor-manager David Garrick.
In the background [of the scene near Calais] are a troop of soldiers so averse to this English expedition, that their serjeant is obliged to goad them forward with his halberd. To intimate that agriculture suffers by the invasion having engaged the masculine inhabitants, two women ploughing a sterile promontory in the distance, complete this catalogue of wretchedness, misery, and famine. [311]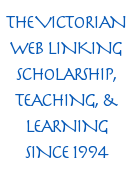 With lantern jaws and croaking gut, See how the half-starv'd Frenchmen strut, And call us English dogs: But soon we'll teach these bragging foes That beef and beer give heavier blows Than soup and roasted frogs.
The priests, inflam'd with righteous hopes, Prepare their axes, wheels, and ropes, To bend the stiff-neck'd sinner; But should they sink in coming over, Old Nick may fish 'twixt France and Dover, And catch a glorious dinner. [131]
Bibliography
Complete works of William Hogarth ; in a series of one hundred and fifty superb engravings on steel, from the original pictures / with an introductory essay by James Hannay, and descriptive letterpress, by the Rev. J. Trusler and E.F. Roberts. London and New York: London Printing and Publishing Co., c.1870.
---
Last modified 15 February 2010